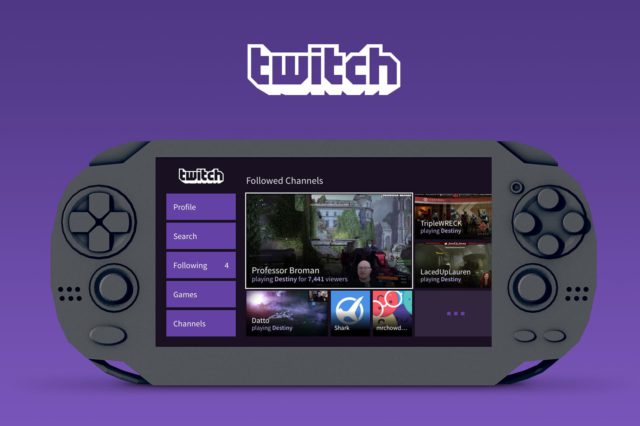 Better late than never, Twitch currently has its streaming video app for almost every modern console, and PlayStation Vita has just been added to the list. The company announced this yesterday in a blog post "The circle is now complete. You can now watch Twitch across all of your PlayStation devices! No matter where you are, never miss your favorite streams ever again with the new PS Vita app."
The new PlayStation Vita Twitch app has some limitations, you won't be able to broadcast from the Vita app.
The new app is just like the PlayStation 3 app, see the list of things you can do with Twitch on your PlayStation Vita:
– Watch live and recorded video of top games, players, and esports events.
– Follow channels and games you want to keep tabs on.
– Discover new PlayStation broadcasters through a featured section, as well as a variety of streamers across the platform.
If you are a PlayStation Vita kind of person and would like to try out the new Twitch app, you'll have to visit the PlayStation Store on your console to download the app.