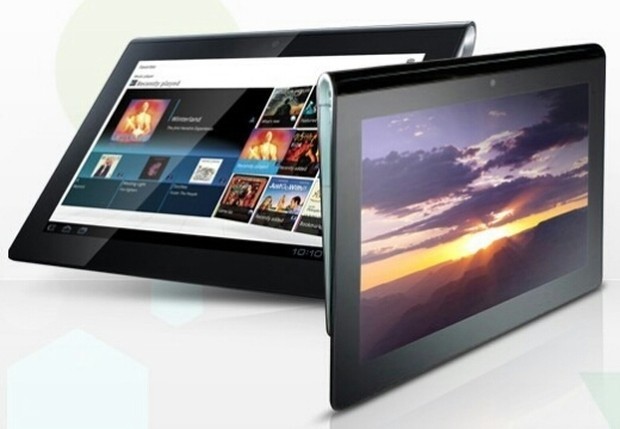 Sony is working on a new 12.9-inch tablet (Sony Xperia Z4 Tablet Ultra) which there is no official confirmation yet. But Digitimes is now also reporting that Sony is working on a 12.9-inch display joining the likes of Samsung and Apple which both have tablets of the same size scheduled for 2015.
As far as the specifications go, it would have a 19-inch display with a display resolution of 3840 x 2400 pixels (slightly higher than the normal 4K resolution); 16:10 aspect ratio; a 8MP rear camera shooter; a Qualcomm snapdragon 810 processor and measures 8.6mm in thickness.
The Sony Xperia Z4 Tablet Ultra is said to be manufactured by Pegraton Technology which is behind Microsoft's Surface tablets and Apple's iPad. The tablet is said to be ready now and prepared to enter mass production.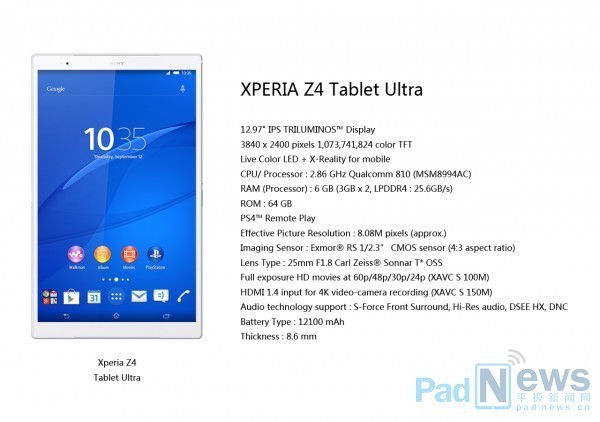 The Sony Xperia Z4 Tablet Ultra has a very high price tag which may go over $1000. We just have to wait till Sony makes an official announcement at CES 2015 before this device can be available.