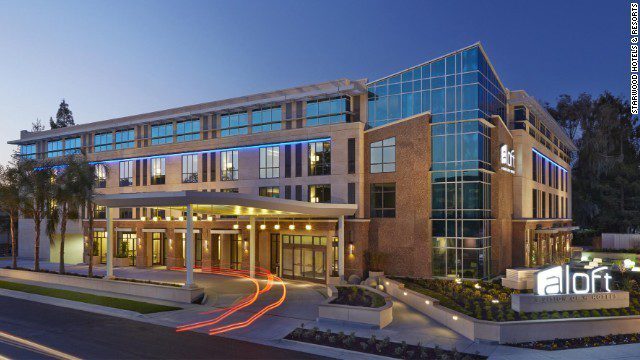 New smartphones will now allow you to replace those easy to lose, hotel key cards. Starwood Hotels & Resorts is now visualizing to send digital keys to guest's phones via apps versus checking in and losing their key cards. This method would also allow guests to bypass the stress of front desks and head straight to their rooms. Starwood plans to debut the new system in May/June at two of its Aloft Hotels in Harlem, New York & in Cupertino California (the current home of Apple Inc.). The Hotel Franchise owns more than 1,150 hotels in nearly 100 countries worldwide.
The company says if everything goes well with no major issues it could have the smartphone feature in all of its hotels by 2015. A spokeswoman of Starwood said that smartphone app will be compatible with recent iPhone models (4S and newer) and the newer Android phones (KitKat OS). The app will provide the user to use Bluetooth technology to unlock the room with a mere tap onto their phone.
"We believe this will become the new standard for how people will want to enter a hotel," Frits van Paasschen, Starwood's CEO, told The Wall Street Journal. "It may be a novelty at first, but we think it will become table stakes for managing a hotel."
Starwood, a hotel chain that's very heavy on boutique hotels, has a history of tech innovation and employs its own digital team.
Photo above: This Aloft in Cupertino, California, will be one of two hotels getting smartphone room keys in the next three months.
Sources: Doug Gross (of CNN) & Craig Karmin (of The Wall Street Journal)