The LG G4 has been out for quite a long while. Released April, 2015 it has been subject to much attention and comparisons. LG G4 is one of the most talked about devices of the year for a reason. It has features that make it stand out as one of the best if not the best smartphones of the year. Our review being late to the game serves a final decision on whether to buy the LG G4 considering everything else on the market like offerings Samsung, Apple or Motorola. Thus here's why fundamentally this smartphone is a beast.
Disclaimer: In this review we have the Dual SIM LG G4 but our Editor-in-Chief has the AT&T variant. In any cases where they differ you'll be notified. It has been reviewed for more than 3 weeks and our Editor-in-Chief has had his for over a month.
Design and Build quality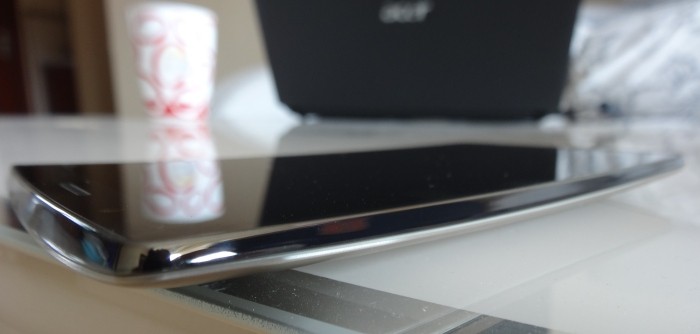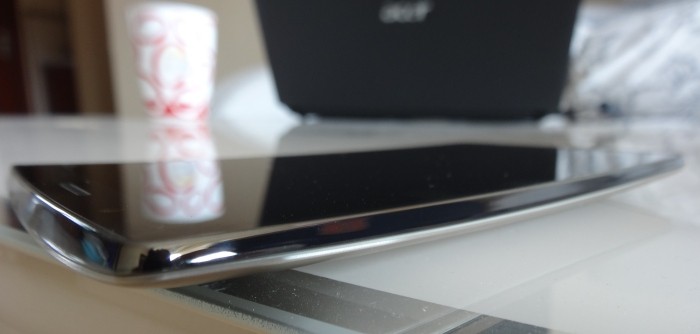 LG G4 looks great, but not only that it feels great too. It has curves everywhere on its body notably from top to bottom making it rest well on your face during phone calls and from right to left making it sit nicely in the palm of your hand. When placed on a table the reflections of lights make the G4 look futuristic. The curves definitely make it look different and very well designed thus standing out compared to many phones nowadays which are rather "boxy". The side of the phone are thin and with a combination of the curve back make the phone feel amazing in the hand. Honestly for a phone with a 5.5″ display, handling it was without issues due to the thin bezels and compact design by LG.  The LG G4 has a removable back plate which permits it to have a removable battery, Micro SD card slot and SIM card slot(s). This back plate is made of several materials including poly carbonate, ceramic and leather of various colors. No matter what option you choose the LG G4 remains easy to hold and doesn't attract fingerprints like phones made of glass. It is also more resitant to drops and everyday life than a smartphone with glass on the back. It feels more premium with the leather back plate than any other back plate. It has not buttons on the side which makes it easy to hold without worrying about turning the screen on or off accidentally. They are on its back. They are easy to get used to after a while and for me felt natural. The features LG added also make you never needing to use them as you would daily. Turning on the screen is done by tapping it twice and turning it off follows the same pattern. Volume controls can be removed and added to the notification panel. The buttons on the back are easier to press than they were on the LG G2/G3 if you ever decide to use them. There is an IR blaster at the top for controlling TV, air conditioners, projectors and other electronics of so many different brands. You need no internet connection to setup a remote control and you can set as many remotes as you like. There are two noise cancelling microphones. One on top and other at the bottom of the G4. A 3.5mm headphone jack and micro USB port can be found at the bottom. More specs can be found at the end of the article.
Display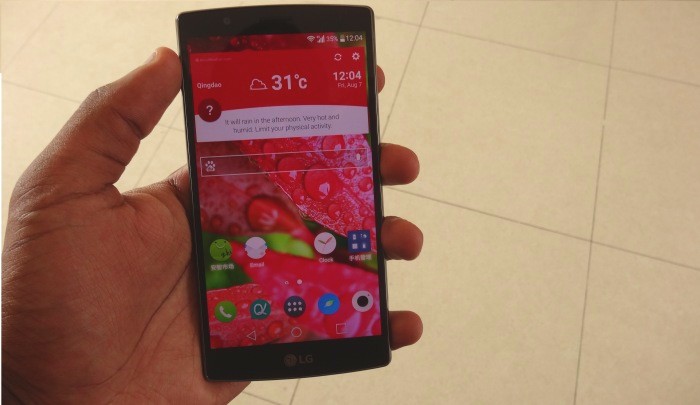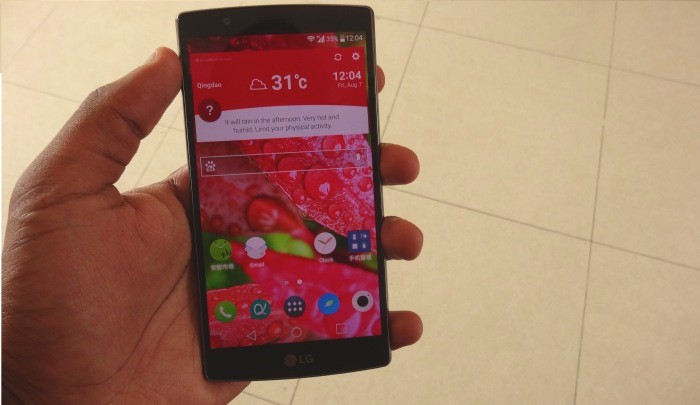 We all know the display on a phone is critical on whether to buy it or not. The LG G4 packs a Quad HD (2560 x 1440) 5.5″ display. At 538 pixels per inch this display gives those looking for individual pixels with their naked eyes headache. Seriously the display has more than 3.5 million pixels. It is stunning! The display is of DCI 3 standards which offers a cinematic look to the content on it whether it be movies, games or browsing the web. It's incredibly sharp especially with Asian text like Chinese or Korean which I use deal with often. It is not extremely bright but it's way more than adequate for outdoor reading and great for indoor use. In the sun the phone tweaks the brightness and contrast for better readability. Watching movies on this is a pleasure and it is power efficient. It also doesn't heat up like that on the G3 thus no brightness warning or such messages. There are not many words to describe the display than what I said earlier. It is stunning!
Software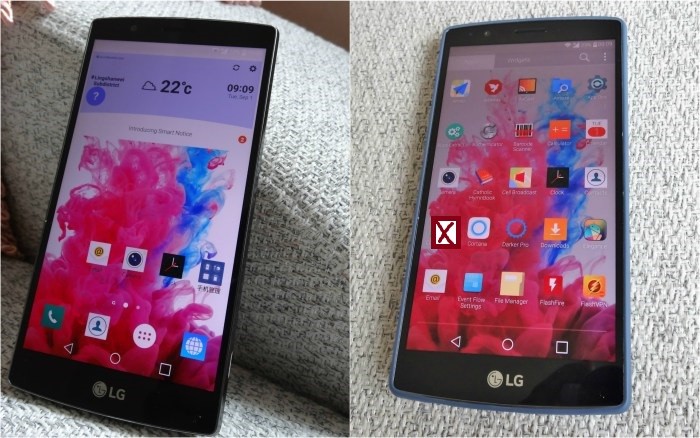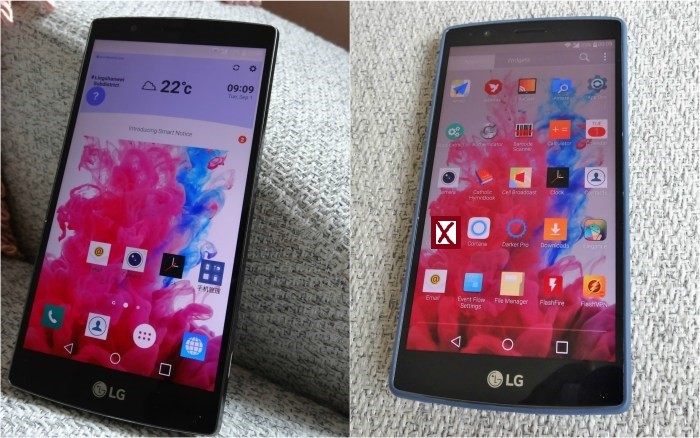 When it comes to software the G4 is running LG's version of Android 5.1 with their LG UX. I honestly prefer a close to stock Android experience but stock Android is almost bare bones. It lacks even basic features like blocking calls which require 3rd party apps. On LG G4 we have a great set of features. There are so many good features here I wish stock Android will just make native. The ability to add shortcuts to favorite apps in the lock screen or have a clean looking notification shade with just one row of icons scrolling from right to left instead of bloating the whole area with toggles. Even using multiple apps at once so that I don't have to stop/pause watching a YouTube video just because I want to reply to a text message or email. Honestly LG UX has pretty compelling features. It sure is a departure from stock Android but it isn't extreme like Chinese OEMs. They retained a lot of the material design elements in stock apps. The software is also very quick and responds well. I didn't have a moment when I gave up on the G4 because I was waiting for something. Everything is smooth and fast. I usually use my phones starting with a few apps and load them up with apps within following days. This gives me a feel of how the device performs when almost empty and almost full with apps. Even fully loaded with all the apps I used the G4 proved to me it was a beast of a phone. Very fast in loading apps, very good at keeping them in memory with it's 3GB of RAM, great at keeping it's battery percentage when the screen is off and a lot more. I feel LG Spent a lot of time optimizing the Snapdragon 808 for this phone. This software package isn't for an Android purist but the features are worth having.(Forgive the app with an 'X' on it as it's in current development and can't be shown at the moment until the moment it is released or if it ever would be)
Battery life
This is an area where I was skeptical about the LG G4. Having a better screen than the LG G3 but retaining the same battery should have provided poor battery life. I'm glad to say no. Battery life on the LG G4 is very good. Easily lasting an entire days worth of use. During my day I have emails coming in via two accounts, constant WiFi connection which varies with 4G LTE when I have no WiFi, music streaming over my Bluetooth headsets, making calls, SMS and chatting. The G4 lasted me through out the heaviest of my days. With more moderate usage as in browsing and checking in on social media like Instagram or Google+ it lasted for even up to 38 hrs. Screen on time was between 4:35 hrs to 5:50 hrs. It could get to 6 if I try to kill it in one day but then I'll have to be 100% using my phone and do nothing else which isn't right. Adding to that the battery is also removable meaning no need for a power bank which are comparatively bulkier than batteries. No need for charging the phone as you can have two batteries and just swap them when one is dead. The other can remain on the battery charger. The G4 is capable of quick charging 2.0 giving you 60% in 30 mins with a quick charging compatible charger. I still found the G4 to be really fast at charging using just the stock charger. Wireless charging can be added using an official wireless charging back plate from LG or a 3rd party Qi charging receiver from Amazon. See battery screenshots below.
Audio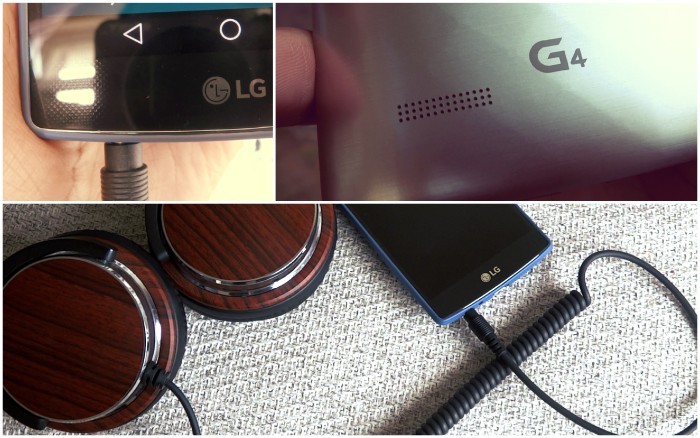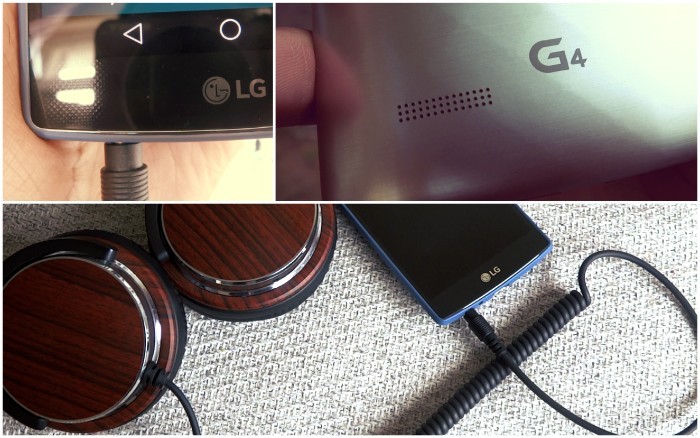 Sound via the speaker is surprisingly loud. Coming from Stereo front facing speakers on the Sony Xperia Z3 I would say the G4 isn't just way louder but clearer as well. It has one speaker at its back which was covered only when I placed it on the bed. On a table due to the curve back sound is reflected and it sounds even louder. In my palms because of the curve back still I can't block the speaker probably because of my grip. I would prefer it on the front so that it would be nearly impossible to cover it but seeing how loud and good it is I don't mind. The earpiece is loud and I usually kept it below maximum volume especially indoors for fear of bursting my ear drums. Music via headphones is good as well. Via Bluetooth sound is great too. It has a feature where you can stream sound via Bluetooth headsets and the headset jack simultaneously for audio sharing with friends.
Calls and Call quality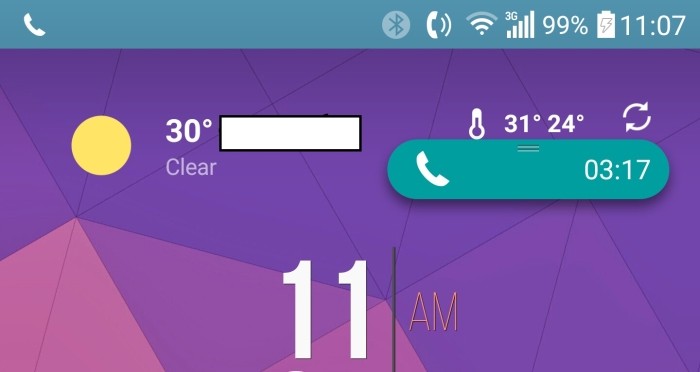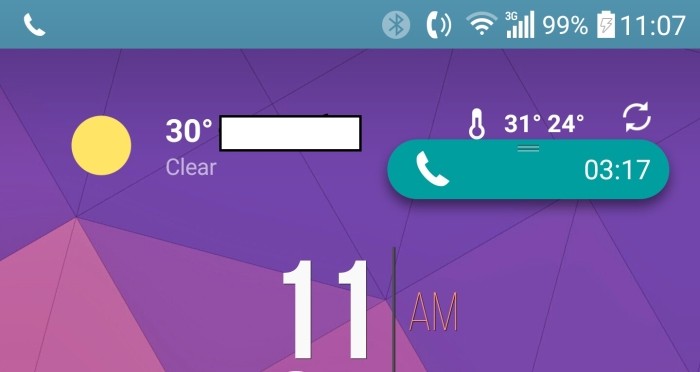 Call quality is great. No dropped calls. The earpiece is loud. This was tested on AT&T, China Unicom and China Mobile. Signal held up strong on all networks. You can block calls, set custom vibration patterns for different contacts and also custom notification colors. You can also set different phone behavior patterns for each SIM card.
Cameras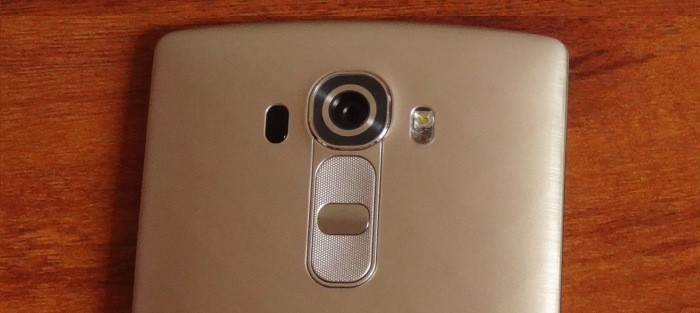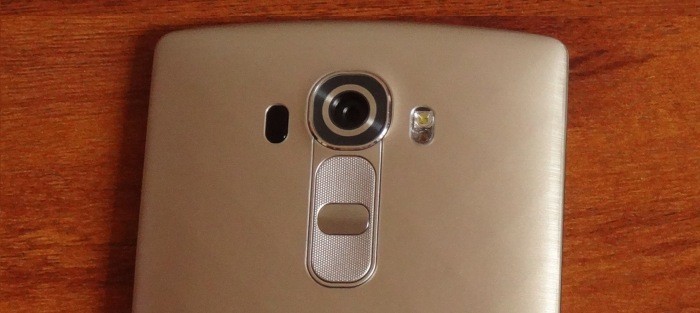 The G4 has probably the two best cameras on any smartphone ever. The thing about the LG G4's camera is that it more than surpasses so many other smartphone cameras and can do even more with its manual mode. Photos I took were always in automatic though and they came out amazing. The 16MP camera at the back has tri-axial OIS built in. Great colors, excellent dynamic range, very sharp and detailed photos. It is effortless to take a good shot and that's what I like about it. In fact if you want a good 4K/5K wallpaper, photos with this phone can do that perfectly. Double tap the volume down button to start the camera and take a photo when the screen is off. This automatically takes a photo but you can disable that feature to make the shortcut only launch the camera app instead. The app starts up fast. It has three modes namely simple, auto and manual. The G4 has a laser sensor at the back which focuses quicker than the blink of an eye. It is extremely quick and it is the fastest focus mechanism especially in low light when other phones struggle to focus.  The front camera is 8MP and is hands down the best seflie cam on any smartphone. It gets compliments every time with friends. It even has better dynamic range than any phones selfie camera. It could capture selfies of me with the cloudy sky in the background almost around sunset and keep in mind I'm a black guy. Yet these selfies still came out great. Other cameras will either washout the background making it white or completely blacken me capturing the background. As for video the front camera records to Full HD and the back camera can do 4K and slow motion video. Video stabilization does a good job but I believe it is sometimes aggressive and wobbles. For the most part it is better than a phone with no stabilization or just software stabilization. Overall the halo feature of the G4 isn't a gimmick. The camera is incredible and thinking this comes from a smartphone is just mind blowing. Where the G4 edges every other phone without a doubt is due to its manual mode. It offers professional photography grade controls to anyone with the G4. This means some shots like light trails, light painting and smooth flowing river. These are all professional photography type shots made possible with manual mode on the LG G4. Manual mode is available for taking photos only. Check the photos here Selfies here
Conclusion
LG G4 has curves that can make me look at it all day. The design is wonderful and compact. It has premium leather back cases which can be acquired both after or at the time of purchase. The sides are angular which aren't sharp and their tapered nature they have give an illusion of thinness. Also because of the curved back it is easy to hold. As it has a curved glass in front of the screen, it sits nicely on your face during calls. The screen is mesmerizing. Extremely sharp, vivid and huge for movies, web browsing or playing games. It has excellent performance thus it is a fast phone in every way and doesn't slow down or hang. It has a removable battery so you can buy spares and never have to charge your phone again or carry a power bank. It takes Micro SD cards up to 2TB of storage if available. The battery lasts a long while more than other phones like Samsung Galaxy S6 and iPhone 6. The speaker is good even though back firing but still very loud. Earpiece is also loud for calls. The camera is surreal for what a smartphone can do. I'm not sure there is a smartphone camera capable of performing as well as LG G4 does. The best and most capable smartphone camera is on the G4. The software isn't stock Android or so close to it but it performs well, has material design elements within and does have an excellent set of features. Overall the LG G4 is worth having especially considering the latest price drop below $500 and promotions for removable batteries and battery chargers.
[graphiq id="a2jU9LBzJIN" title="LG G4 Full Specifications" width="700″ height="400″ url="//www.findthebest.com/w/a2jU9LBzJIN" link="http://smartphones.specout.com/l/2677/LG-G4″ link_text="LG G4 Full Specifications | SpecOut"]