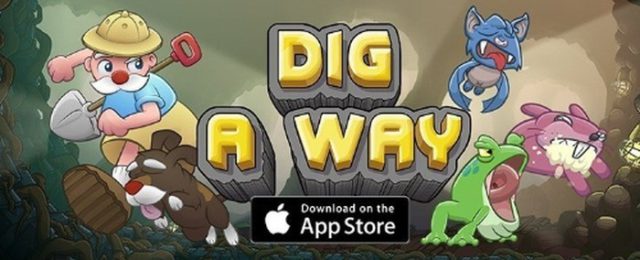 Dig A Way is one of the newest mobile games coming to iOS. It will have you moving, digging, and dashing your way through clever puzzles, devious traps, and dangerous critters, as you explore underground caves and ancient ruins!
The game has charming characters, shows bright visuals, and very intelligently crafted levels, Dig A Way is a fun puzzle game for all ages. Even though the game is fairly simple, gamers must strategize to stay alive or collect the treasures. Dig A Way has over 70 fun-filled levels that are split across 4 unique worlds. You can expect new challenges each time that will keep you learning and thinking as you progress through the game. Players will develop from casual gamers to an intense gamer over a very short amount of time.
Right now Dig A Way is free in Apple's iTunes App Store for free. So hurry, download it on your iPhone or iPad and enjoy this addictive game.
https://www.youtube.com/watch?feature=player_embedded&v=6W35P-R55Q0