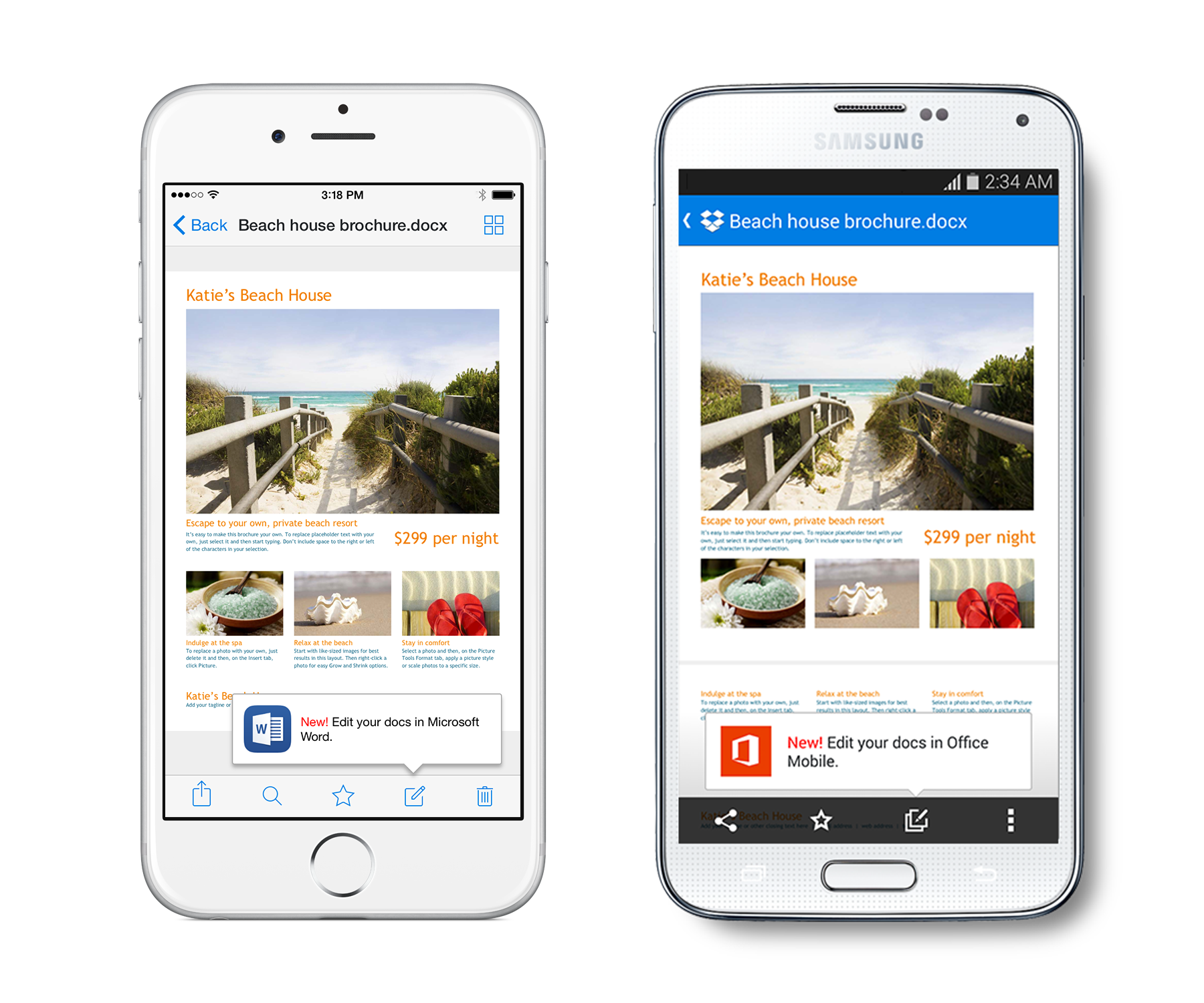 Earlier this month, Dropbox and Microsoft announced a partnership, which would see Dropbox integrations with Microsoft Office on phones, tablets, and the web. Dropbox announced on Tuesday that the integrations are now here.
Users can access Dropbox from Office apps, edit Office files directly from Dropbox (and sync them across devices), and share new or edited files from the Office apps using Dropbox's sharing functionality.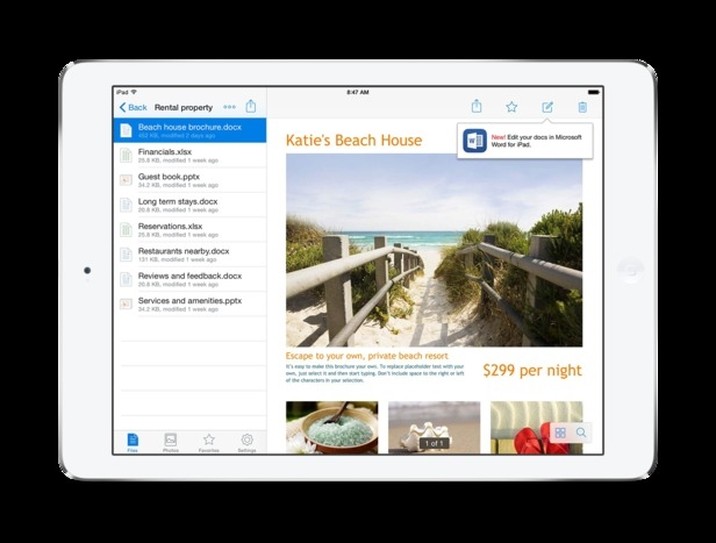 Dropbox's Matthew Jaffe writes in a blog post, "The new Dropbox and Microsoft Office integrations are here! Now it's easy to work on the Office files you've stored in Dropbox even when you're on the go — you can edit them from the Dropbox app, and access them directly from the Office apps. The new features are available today for Android phone and iOS users."
"To get started, make sure your Dropbox app is up to date on your iPhone, iPad, or Android phone, then open any Office document, spreadsheet, or presentation in your Dropbox. Tap the new Edit icon (shown above) to start editing in the latest Office apps. When you're done, your changes will be saved back to Dropbox automatically."
More on the features here.
Image via Microsoft