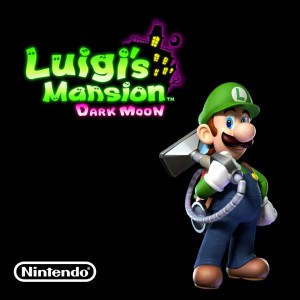 Nintendo's President Satoru Iwata, in an online Nintendo news-broadcast, said that 2013 is the year of Luigi. After giving a brief history of Luigi's timid nature, he stated that he would be getting another shot of limelight in the Luigi's Mansion: Dark Moon. This is slated to be released for the Nintendo 3DS in March 24th, 2013.
He then let Shigeru Miyamoto, the creator of Mario and Luigi, and also one of the producers for Luigi's Mansion: Dark Moon. He explained in full extent, what will be will expected in the new game, and it's rich 3D environment. Enhancements to Luigi's equipment, puzzles, obstacles, distractions from ghosts, many more.

The Poltergust machine can be used to solve puzzles and capture ghosts in this game. Miyamoto also stated that the Dark Light device will  help Luigi find disappeared items in the game. Some of the ghosts would not be easy to capture, because they block your stun with objects, or attack you from the back. With few controls to remember, " I hope when you play the game you would be able to imagine your self as Luigi, and immerse your self in this hunted mansion as if it were really there, and just have fun sucking everything up with the Poltergust. I really hope you enjoy this game and all of its playful ghosts" says Miyamoto.
See Video for More Game Releases and Updates
Source: Nintendo Direct