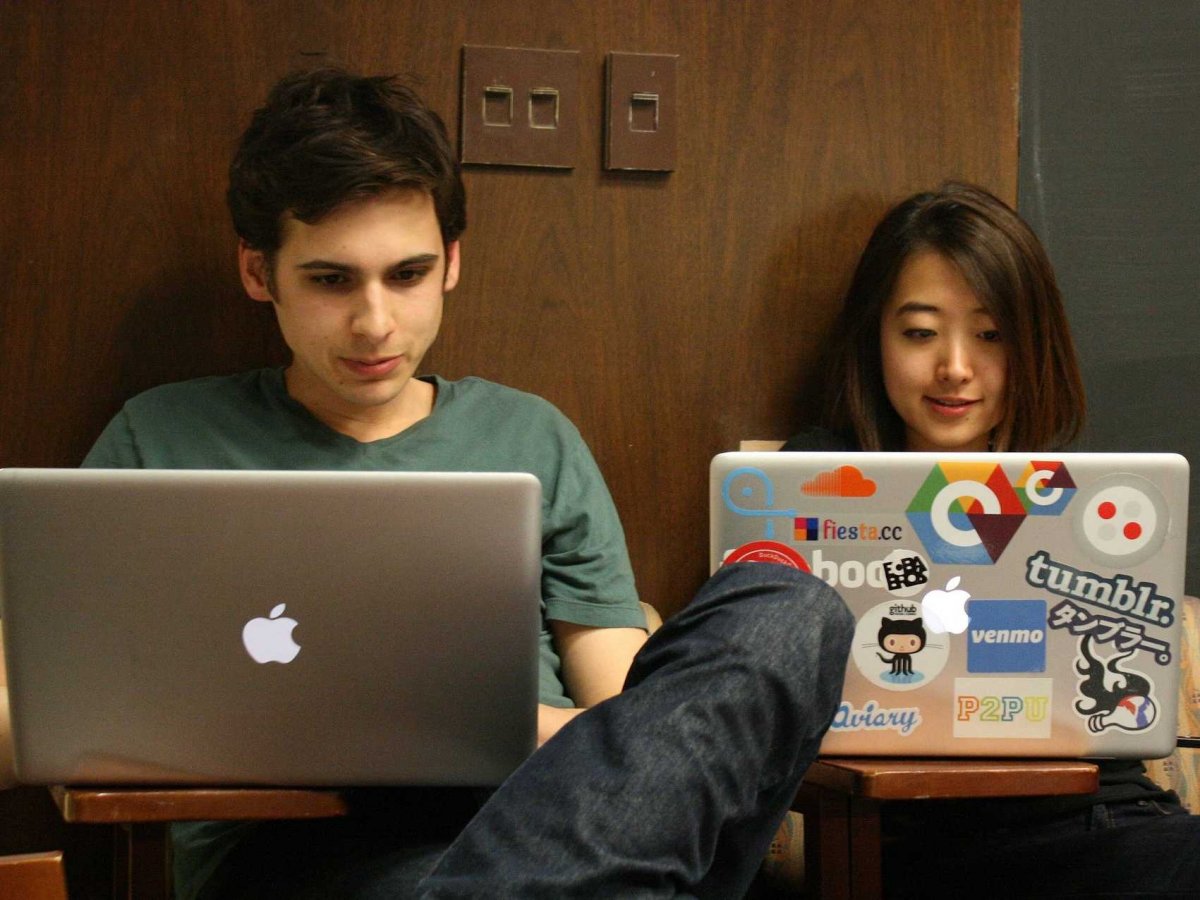 For the second consecutive year, Apple is participating in Code.org's annual Hour of Code to make programming accessible to children and newbies who are interested in building a career out of coding.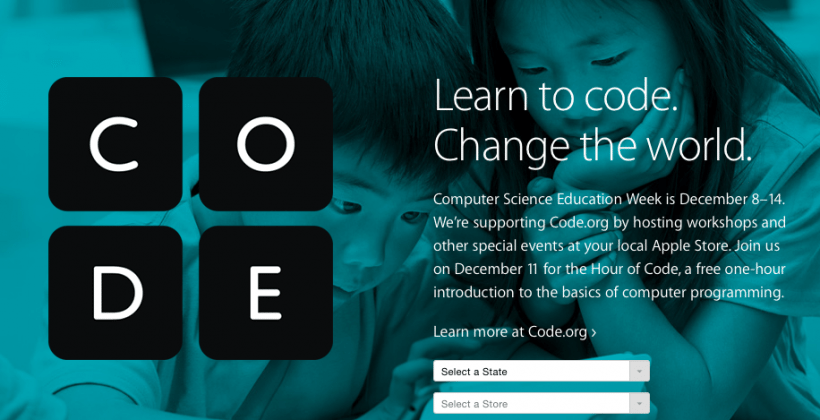 On Thursday, Dec. 11, Apple will be conducting free hour-long coding workshops at its 446 physical locations across the United States. Although an hour will not likely make anybody the next great app and game developer, the workshops aim to help people with little to zero knowledge of coding grasp the basics that will serve as a foundation for future training, whether participants choose to enroll in formal programming courses or go through self-education.
Interested individuals can register through Apple's website or visit their local Apple retail store to inquire about available slots. The workshops will come in kid-friendly form, so children and teenagers who are considering taking up computer science in college can get a head start on their careers, if they haven't already.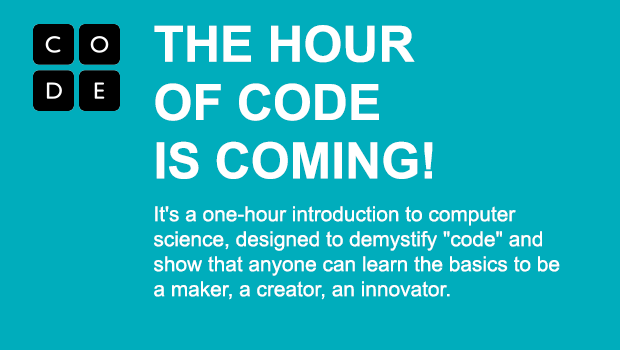 Hour of Code is part of Code.org's contribution to Computer Science Education Week, which aims to encourage youngsters to take up coding careers. As part of the week-long activities, Apple will also be hosting live events at its stores around the world from Dec. 8 to 12.
In Apple's North Michigan Avenue store, for instance, Theodore Gray, cofounder and chief creative officer of app maker TouchPress, will be speaking about how he got his start in computing and what motivates him to work on premium apps, such as The Elements and Disney Animated. Over in Kurfürstendamm, Berlin, Mengting Gao and Fabian Lucas will share their coding stories with the video recipes app The Kitchen Stories Recipe. Down in Ginza, Tokyo, Hideki Ogawa and Takako Horiuchi will talk about their start as makers of the highly successful Flask iOS app.
"We are proud to be part of making computer science accessible to students of all ages around the world," says Eddy Cue, Apple's senior vice president of Internet software and services. "Education is part of Apple's DNA and we believe this is a great way to inspire kids to discover technology."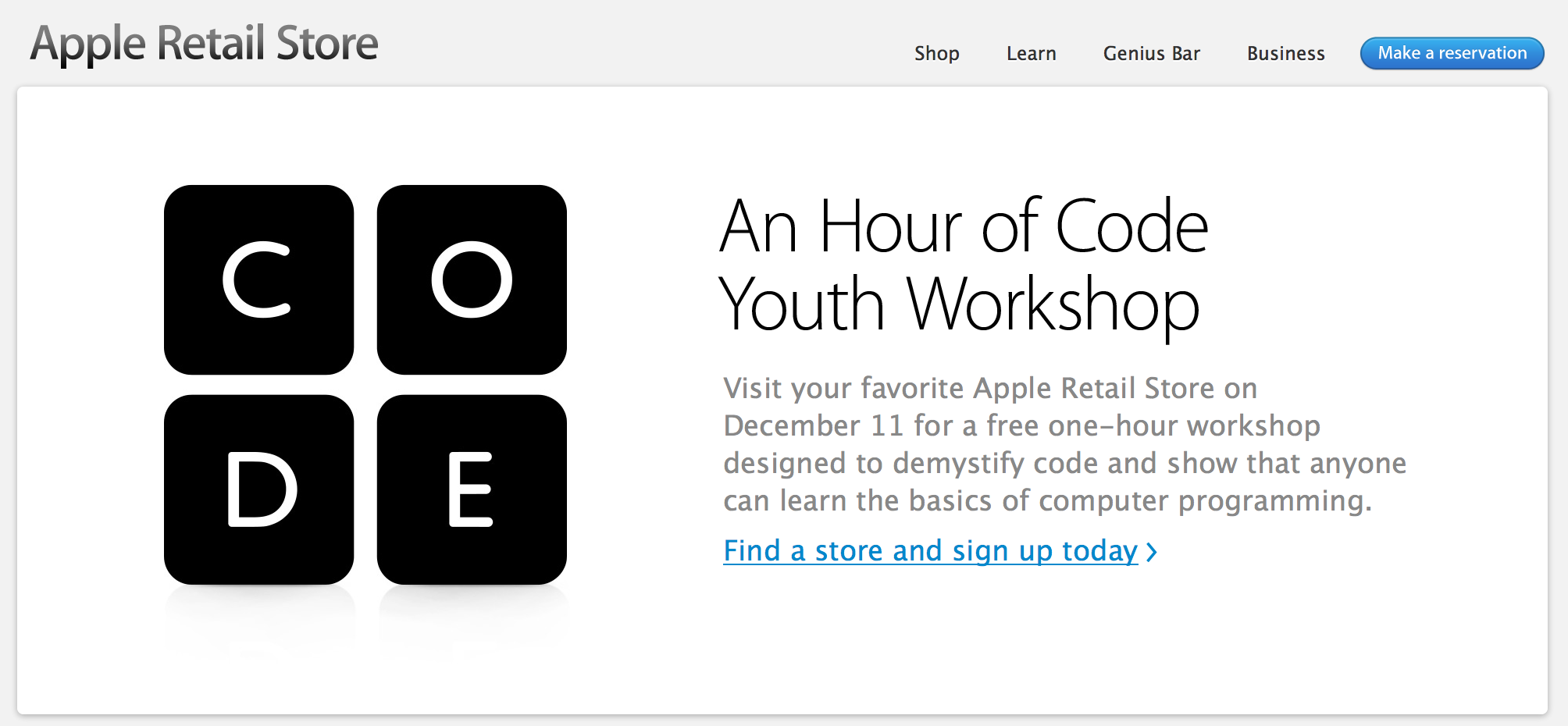 Other technology companies, including Google, Salesforce.com and Disney Interactive, as well as retailers Target and Best Buy will hold their own Hour of Code programs. Microsoft will also be mounting kid-friendly Hour of Code workshops on Dec. 8 at the Woodfield Mall in Schaumberg, Illinois at 4 p.m. and the Oakbrook Center in Oak Brook, Illinois at 7 p.m.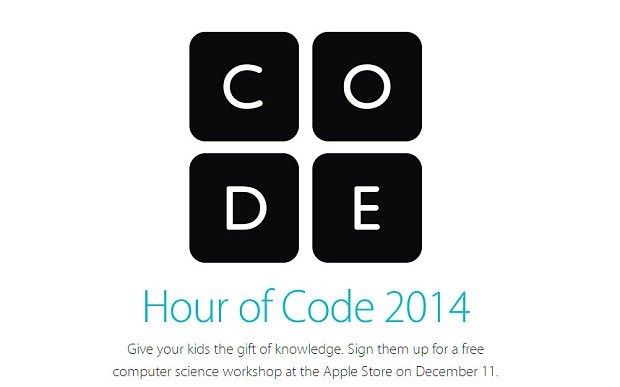 "The Hour of Code, we hope, will continue to spark a creative fire that students might otherwise never discover,"says Code.org cofounder Hadi Partovi.