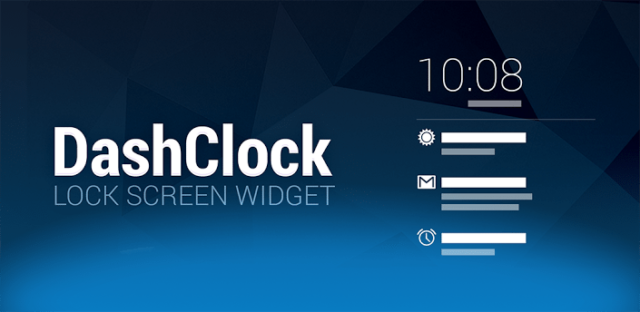 DashClock replacement Lock Screen Clock Widget For Android 4.2+ is my (Android App Of the Day). Roman Nurik the developer of DashClock just made my day, and this is first Android App of the day post ever. If you had put a price on it, I would just say "Shut Up and Tech My Money".
DashClock is not only a clock widget for the lock screen, it gives you the option to show extensions of other apps. Local Weather, Missed calls, unread text messages, calendar appointments, unread Gmail inbox, and your next scheduled alarm all in app! You can make this your primary by replacing your default clock. "DashClock is extensible!
I just tested this App on a T-mobile Samsung Galaxy S II running CM 10.1 ROM, and it works just fine too. "You can create custom extensions that expose status information using the DashClock API". Like I have always said, "If we can't invent them, we buy them" or perhaps download them.
Download DashClock from PlayStore
Via: CODE