Good headphones aren't really hard to find in today's market. Sure we all have our special picks and features that we think every pair of cans should have but the variety in the audio industry makes for some good competition which in return will always bring us the consumers great products. Brands like House of Marley have been around for a while now and they have completely absorbed the eco-friendly lifestyle without sacrificing on great sound quality. All House of Marley headphones are crafted by the children of legendary reggae star Bob Marley. The Marley Rebel BT on-ear wireless Bluetooth headphones join the environmental-friendly family with excellent features. How many headphone brand can say they do that?
Packaging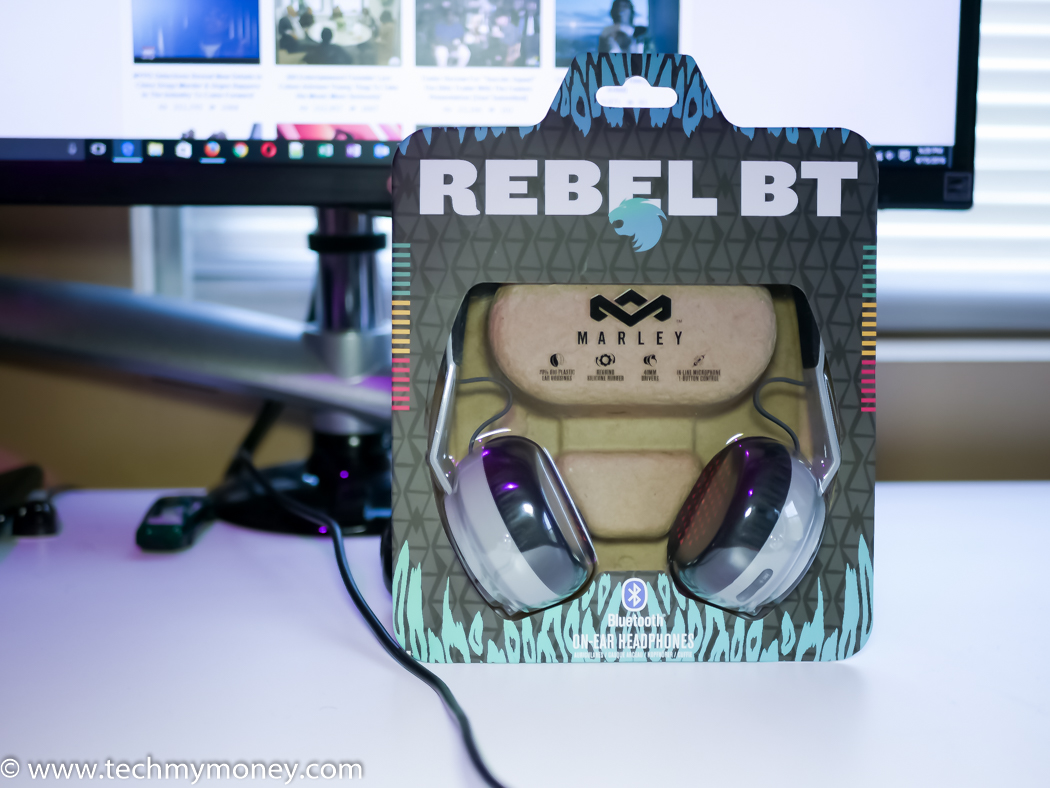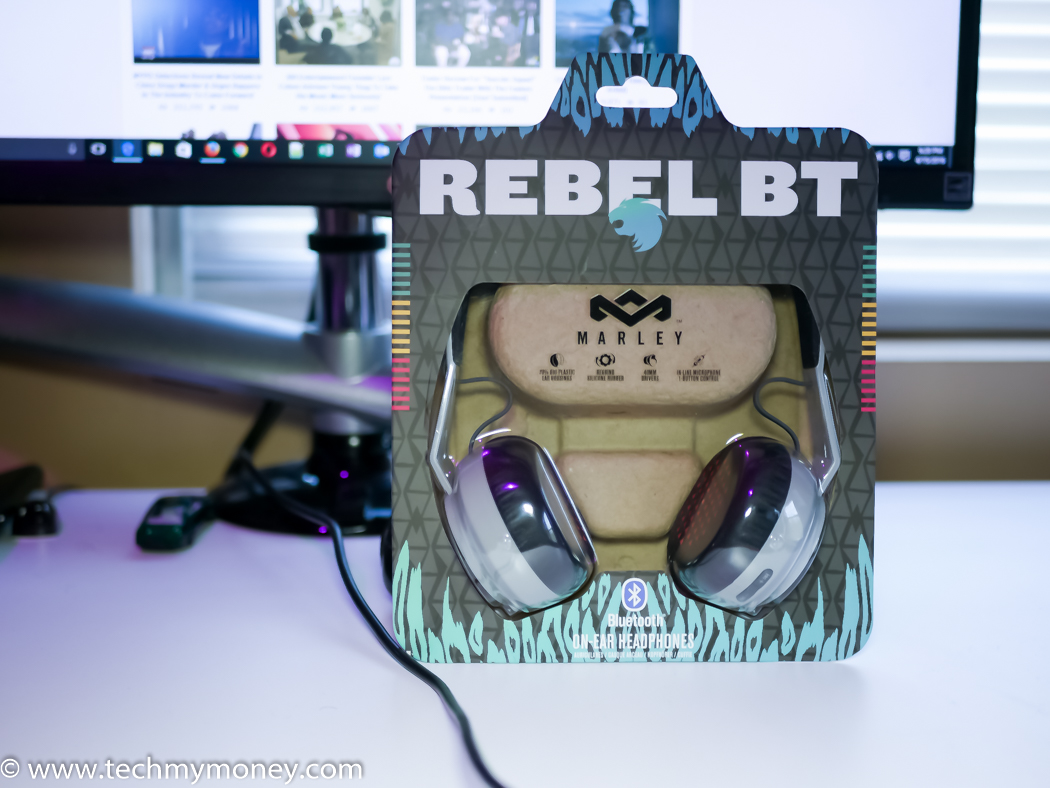 The recyclable box that the headphones come in makes you appreciate how Earth-conscious the brand is. Contents inside the box are encased in thin plastic and more recyclable cardboard (containing audio cords with an in-line microphone and button, documentation and a USB cord for charging).
Build and comfort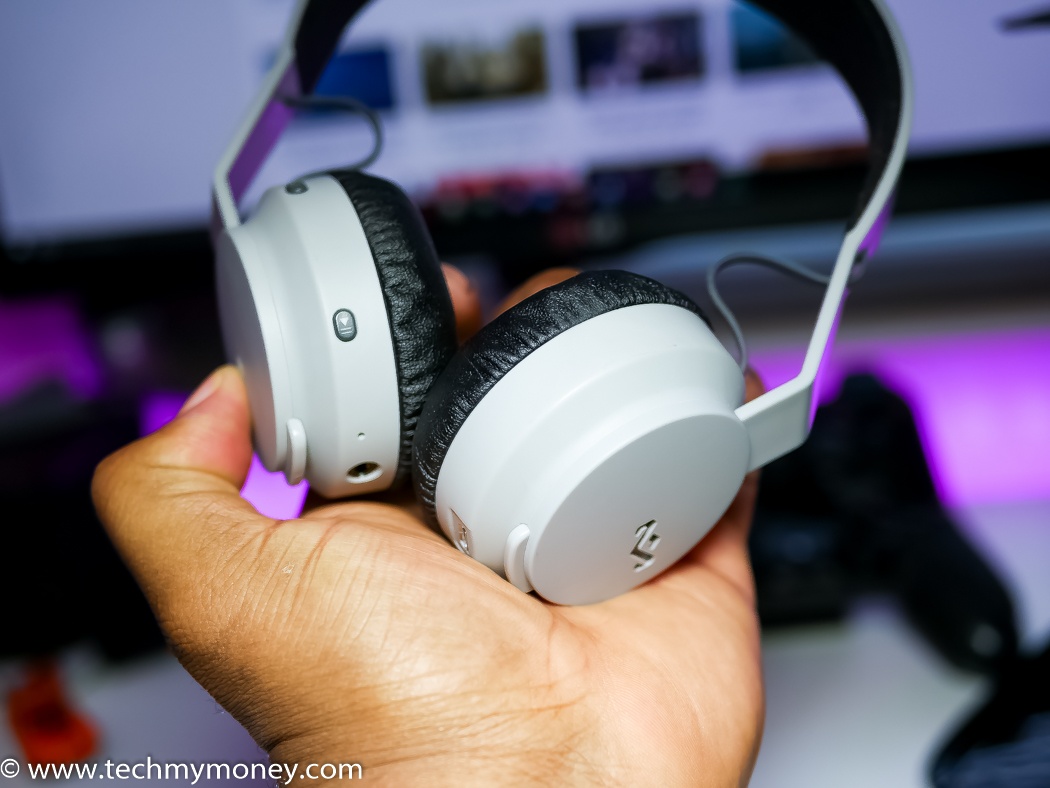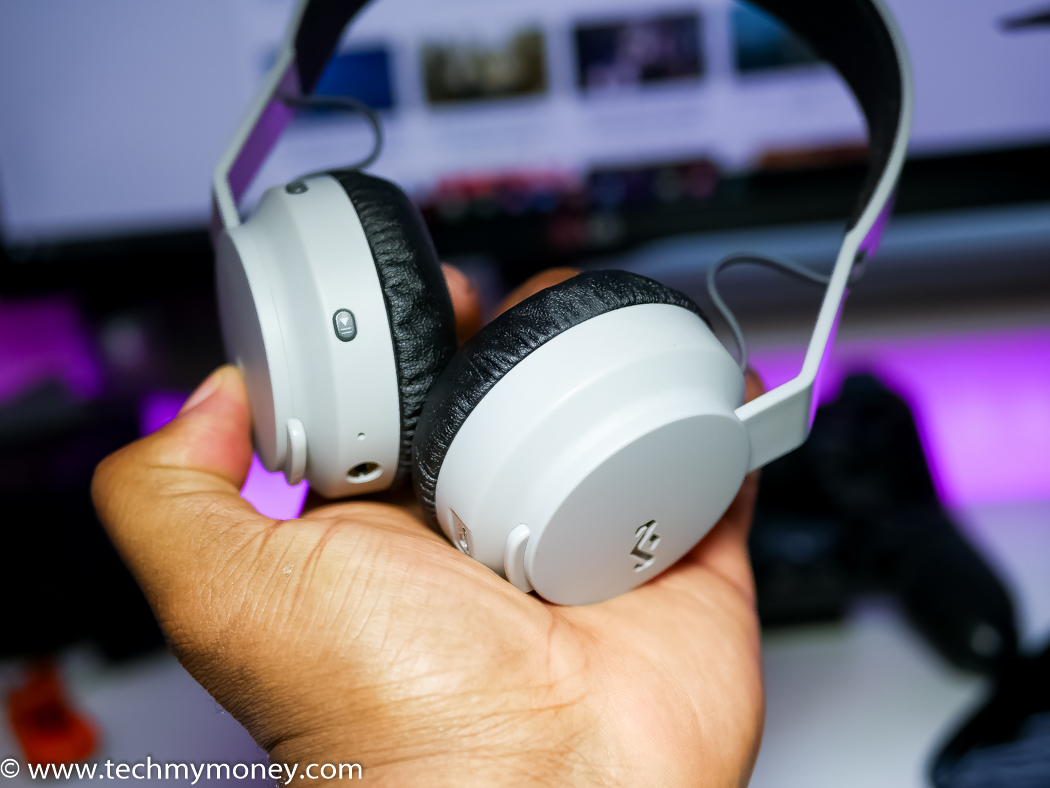 The House of Marley Rebel BT headphones that we have has a Space Gray housing that's made of blended materials that are based on biomass and eco-plastic materials. Although the design doesn't have a super quality design as the pricier models offer. Neither does the eco-friendly materials have that plush feeling. So the materials alone may not be the most appreciated but in respects to what HOM is offering I think these headphones can be appreciated by those who want to do their part in helping out the ecosystem. The ear cups are soft and comfortable to the touch, large enough to give you an immersed feeling while wearing them. And although they don't leak any sound, they do move around a lot while running or going for a jog. The fit isn't the best for my particular head shape, yours may vary.
Connectivity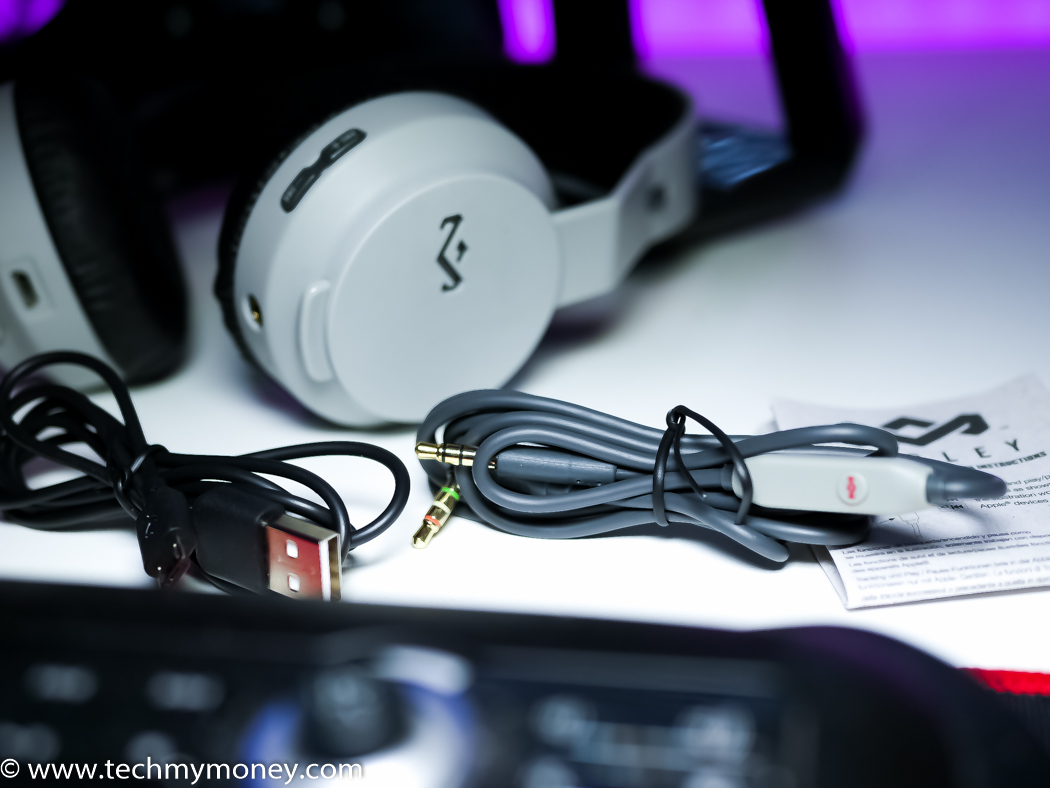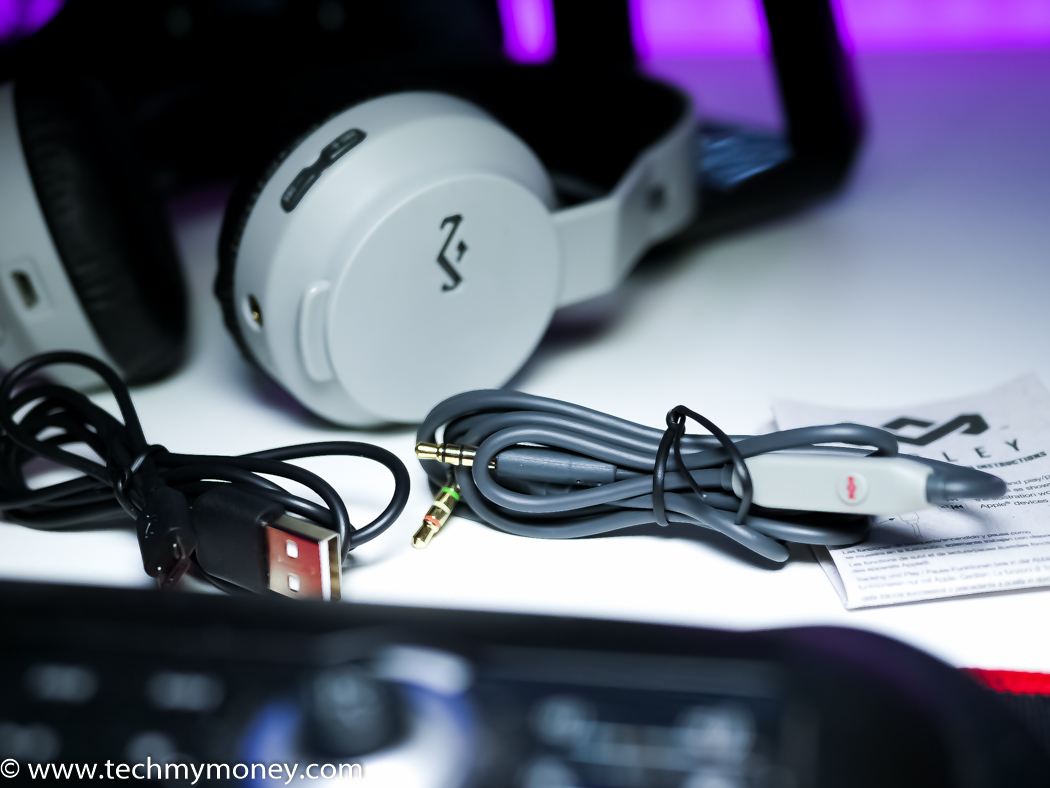 With these headphones being wireless, you can expect nothing less than the standard Bluetooth 4.0. With this ability, the headphones have controls built right on the earcups for wireless control of your listening session without needing to turn to your device to change something.
The battery life for the House of Marley Rebel BT headphones is reported to provide 12-hours of battery life, but I only could get around 8 or 9. In my opinion, it could depend on your usage of sound (highs, lows, bass and treble amounts) since I like to play around with an equalizer. But even if you forgot to charge it and the battery does die, HOM included an audio cable for longer listening periods.
Sound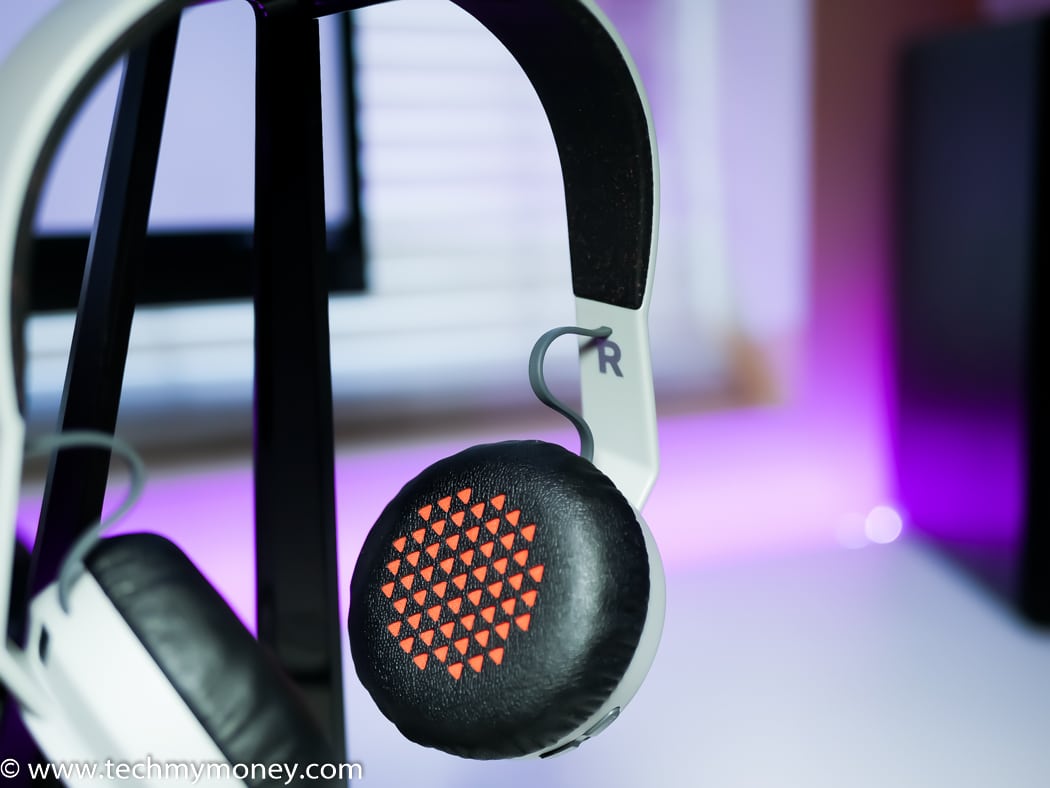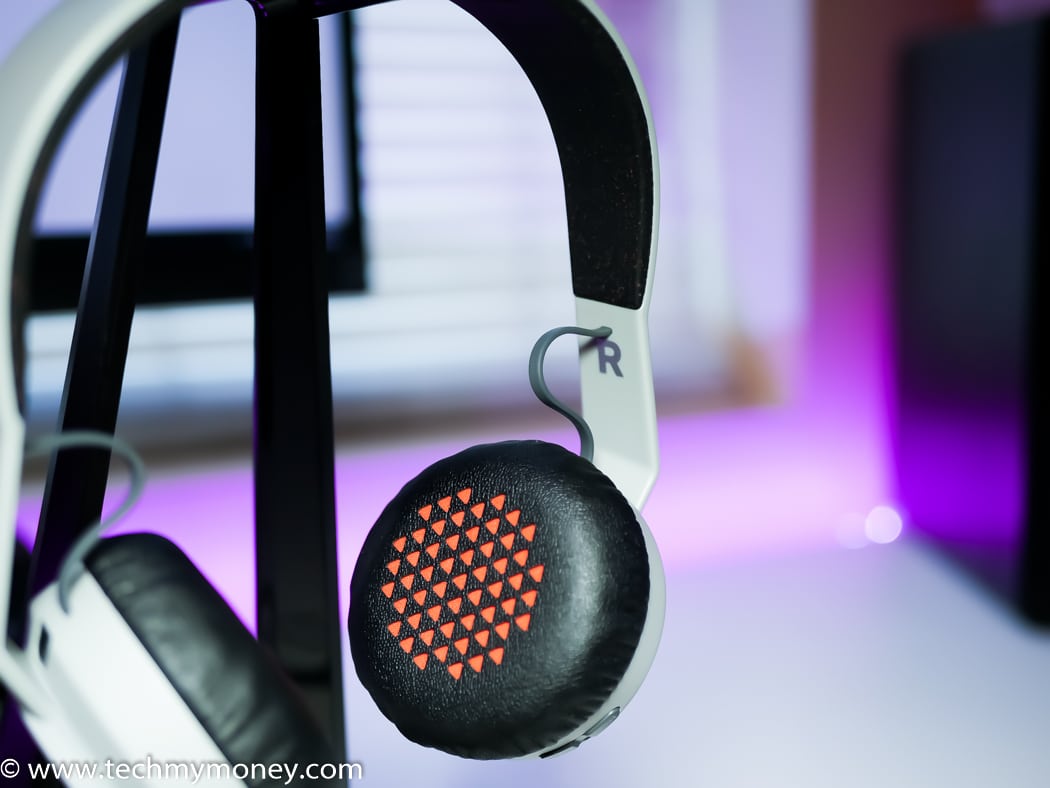 The sounds coming from the Rebel BT headphones is very solid, it handles lows and highs very well while also providing a punchy bass to please your ears. The 40mm drivers don't list noise-cancellation as a feature but I wasn't distracted at all by any outside noise. For the typical audiophile, it won't impress them that much, but it will suffice the average listener that just wants good quality music or audio.
Conclusion
For a Bluetooth device, the House of Marley Rebel BT is an amazing headphone, thanks to its affordable price tag, battery life, sound quality and eco-awareness make it an outstanding buy. Overall, the Rebel BT headphone comes with built-in controls and in-line microphone for those times you want to plug in directly.
House of Marley Rebel BT Wireless Headphones
| | |
| --- | --- |
| Key Specs | House of Marley Rebel BT Wireless Headphones |
| Status | Available |
| Weight | 0.33 lbs (or 0.152 kg) |
| Colors | Black, Blue, Space Grey |
| Driver Diameter | 40mm |
| Conectivity | Bluetooth 4.0, audio cord with in-line microphone and one-button control |
| Battery Length | 12 Hours (we got 8 hours) |
| Package Contents | 1 set of Rebel BT Wireless Headphones, 1 audio cable with microphone & 1 button control, USB charging cable, warranty card, instructional booklet |
| Price | $69.99 |