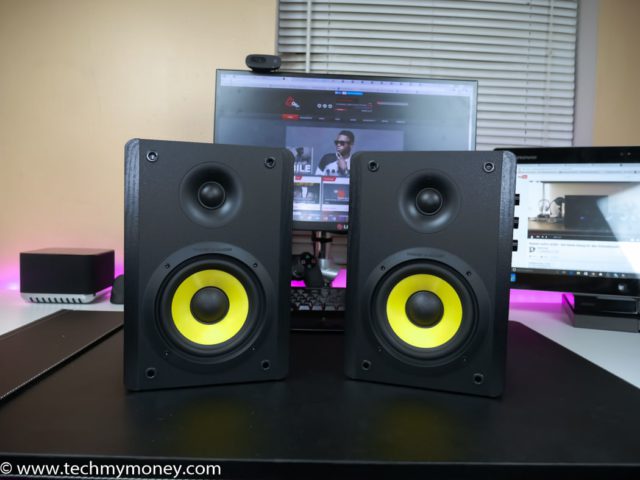 I recently decided to change my old desktop speakers, not that it didn't serve me well over the years. I just got tired of seeing all its cable hanging around. Whenever I wanted to move things around in my home office, it required me to disconnect almost everything all the time and it's always a hassle to put them back. I made up my mind to spice up my home office setup this year with wireless speakers so I wouldn't have to deal with the wires, and also to settle with one that comes with superior audio quality. Long story cut short, I settled for the Thonet & Vander Kürbis Bluetooth speaker and it didn't hurt my bank account.
Specs
Price: $199.99
Power output: 60W RMS (30W + 30W)
Frequency Response: 50Hz – 20kHz
Acoustic box: Wooden box HDAA 276 x 181 x 222 mm
Driver size/material: Woofer 5.25-inch, Aramid Fiber
Impedence/power: 6 Ω 30W
Tweeter size/material: 1-inch, Silk
Impedence/power: 4 Ω 20W
Antimegnetic shield: Yes
Controls: Volume, treble, bass
Inputs: Bluetooth 4.0, 3.5 / RCA stereo
Color options: Black, white
The Good
Build Quality: The Kurbis BT looks good and sounds amazing. Thanks to the black exterior and yellow speaker fiber that lets it blend into almost any setup you place it in. The Kurbis BT speaker is styled like traditional studio monitors. Both speakers a built with HDAA (High-Density Acoustic Absorber) wood that helps reduce distortion for a more authentic sound and hammer base, another wooden feature of the speaker is the removable grille. The German company decided to go with a vinyl stained wood body finish, and that's a plus for me because it's not a finger print magnet. The Kurbis BT speak weighs in at 12.3 pounds for both speakers, each box comes with a 5.25-inch woofer made of bright yellow aramid fabric that resonates smooth, low bass. As for the tweeters, both speakers sport a 1-inch silk tweeter that allows your high-end frequencies to sound more authentic. The Thonet & Vander Kürbis Bluetooth speaker has a frequency range of 50Hz – 20kHz and by utilizing different technologies, Thonet & Vander say that the Kürbis speaker is able to provide a flat sound perfect for the semi-professional studio.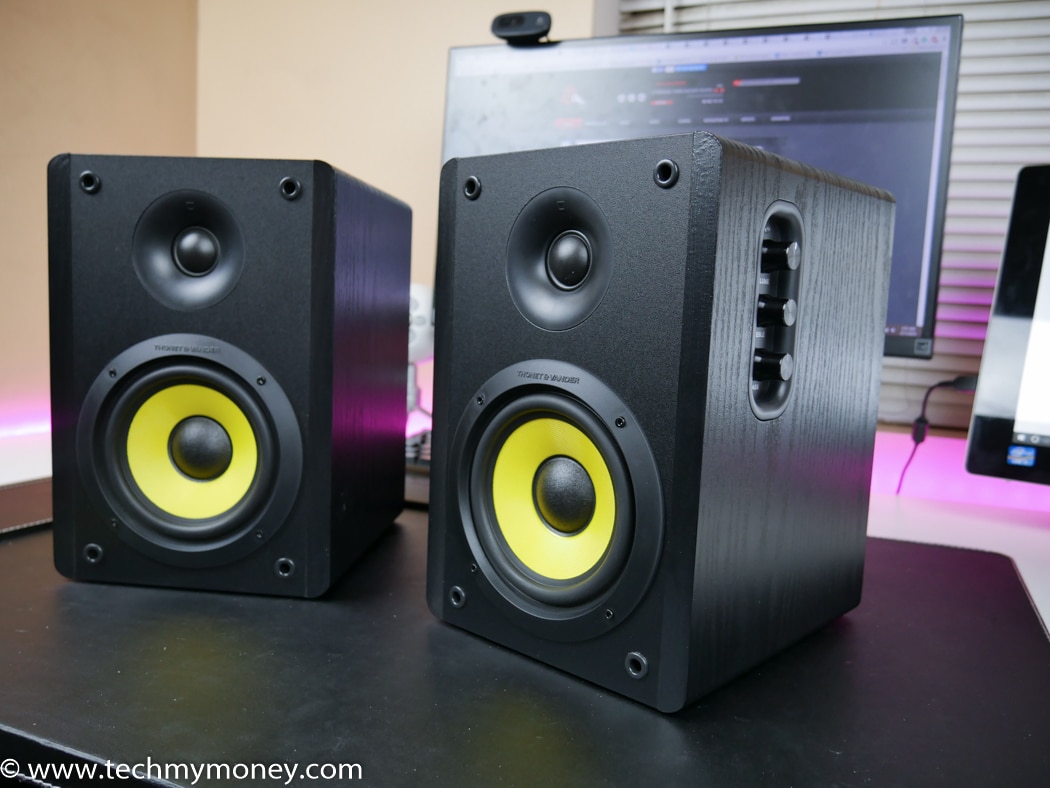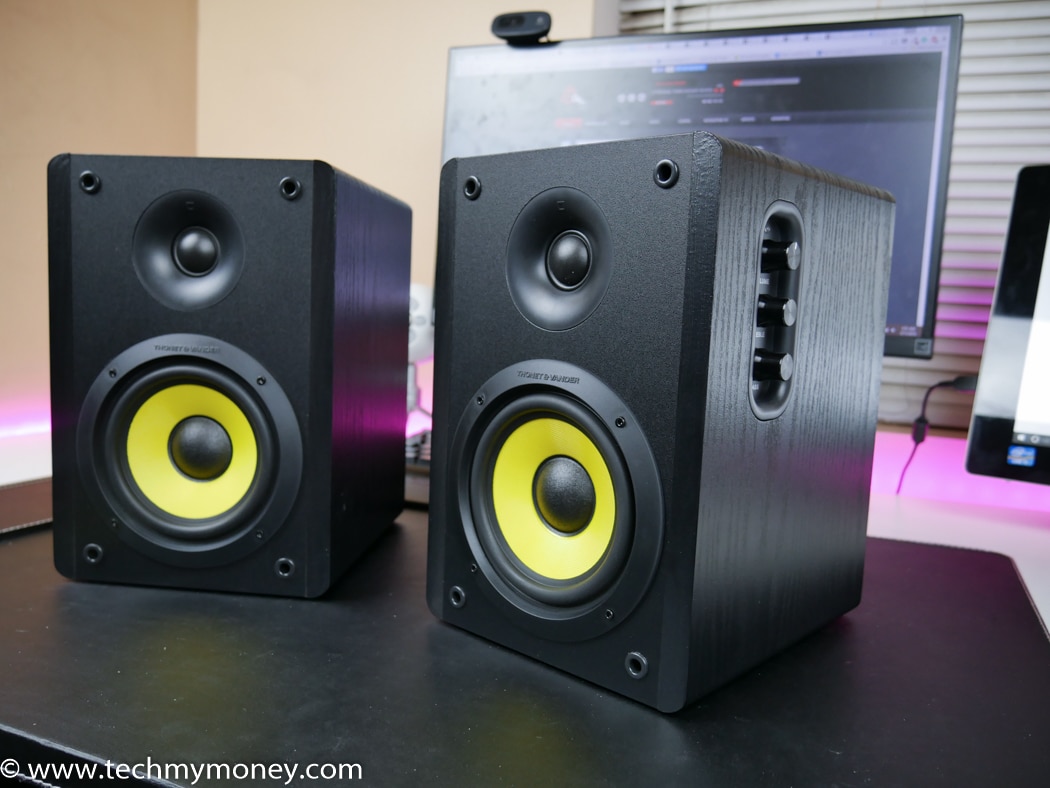 Design: The Thonet & Vander Kürbis Bluetooth speaker comes in two variations, black or white. On the side the of the powered speaker, you'll find three knobs (volume, treble, and bass) to help you fine tune your listening preferences. For my office setup, I have the Kurbis speaker on both sides of the desk without the wooden grille covers just to reveal the black and yellow subwoofers.
Sound Quality: The Kurbis Bluetooth speaker sounds really good for a speaker at its price point. The highs, mids, and lows sound good. It didn't take much time for me to break in the speaker, the Kurbis bluetooth sure delivers a crisp listening experience. I pushed the speaker to max while testing it, and there was little to no distortion from its end. The sound quality is where the Kurbis BT really shines, the speaker is vocal and bass friendly, hip hop and jazz listeners will appreciate this. To be frank with you, if you are looking to upgrade your desk or bookshelf speakers, the Thonet & Vander Kürbis Bluetooth speaker is the best bang for your buck.
What's in the Box
Apart from the speakers, the only items you'll find in the box are the branded RCA Cable, power cable, and the instruction booklet. I wish they added an AUX cable since that's also a connection option for the Kurbis BT speaker.
Price
The Kurbis Bt currently retails for $200 on Amazon, see the source link below for more info.