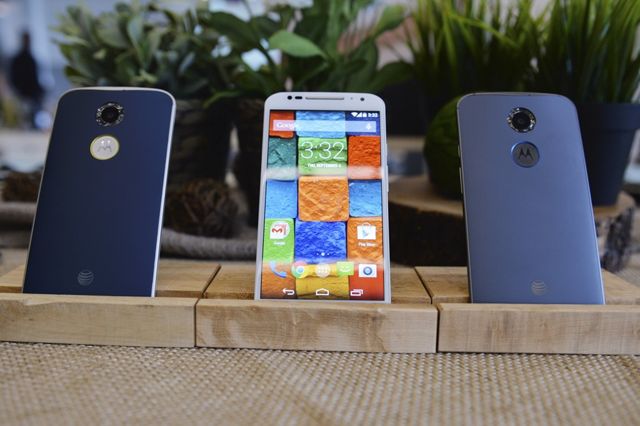 B
ack in 2013 
Motorola
launched the first generation version of the Moto X smartphone and it was recognized to be one of the best Android devices in the market at that time. This year Motorola follows up with the Moto X, 
by making the device a little different 
than its predecessor. It still won't have support for microSD cards so you're limited to the onboard and cloud storage again. Up until now only 16GB and 32GB variants have been available but that changes now.
Motorola has announced the Moto X Pure Edition. There's nothing different with this version, except that it now has 64GB of onboard storage. Everything else is exactly the same as the second generation Moto X.
The Moto X Pure Edition is currently available through Motorola's "Moto Maker". This variant is not available through any carriers worldwide so you can expect it to be bloatware free and no carrier markings. Motorola does have option financing options for customers during the ordering process.
The Moto X Pure Edition smartphone costs $599.99 before tax, that's $100 more than the price tag of the 32GB second gen Moto X ($499.99). If you choose a wood or leather back will add $24.99 more to your total. The Moto X Pure Edition can run on both GSM and LTE networks.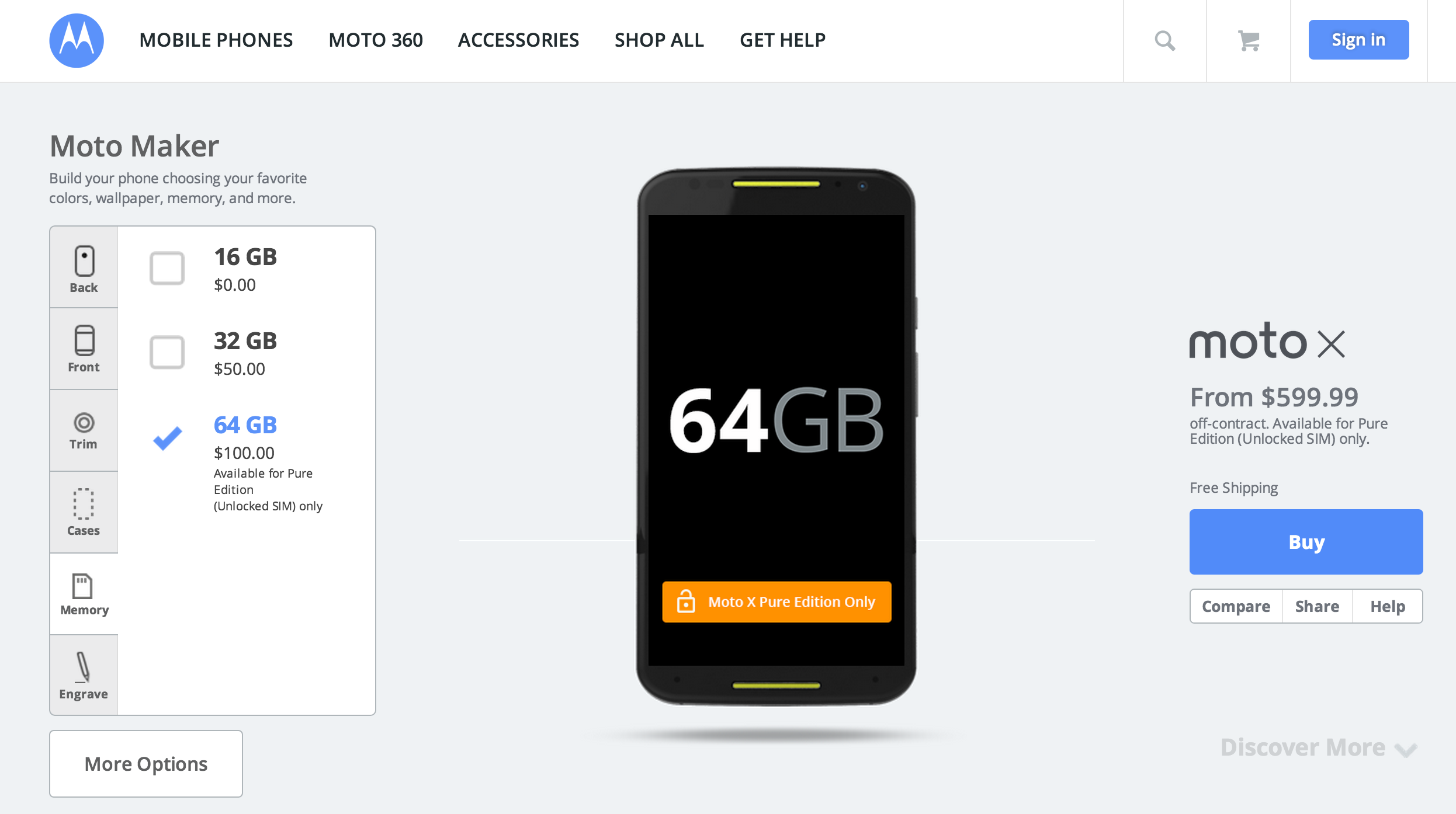 | | |
| --- | --- |
| Key Specs | Motorola Moto X |
| Status | Released |
| Resolution | 1280×720 |
| Display Diagonal | 4.7″ |
| Processor/Soc Name | Snapdragon S4 Pro2-core1.7 GHz |
| Max. Total Storage Capacity | 64 GB |
| Megapixels | 10 MP |
| Battery Capacity (mAh) | 2200 mAh |
| Street Price | $599 – $310 |