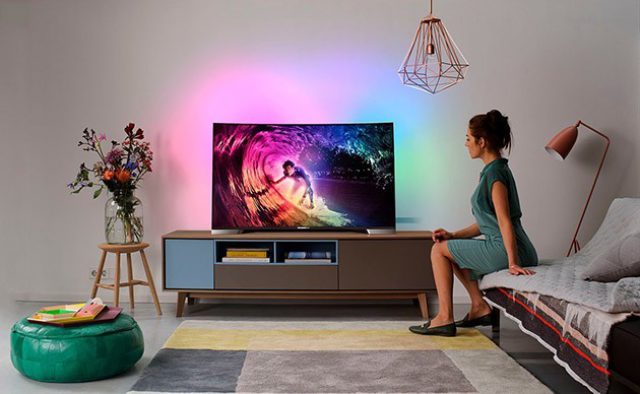 4K TVs are making more appearance these days, and are somewhat affordable if you really looked around for one to buy. Philips just revealed a new lineup of 4K TVs and a Media Player. The curved Philips 8900 55-inch is powered by Android for its smart features. The high-class 4K Ultra HD combined with the Android operating system, and processing power the Philips 8900 delivers a "fluent and responsive Smart TV experience." The TV gives you access to  Google Play Store apps, services, and contents that are suitable for TVs. Among other features that come with the TV set, it has Philips' three-sided Ambilight glow that is "capable of following really fast-moving scenes in action and sports games."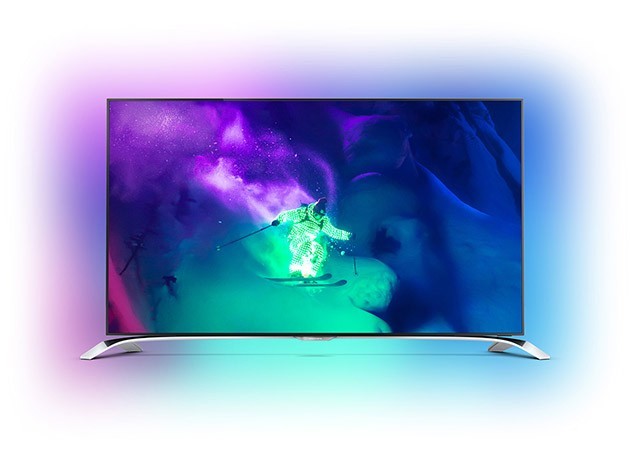 The company also showed off a host of other smart TVs, the Philips 9100, is a flat, high-end model UltraHD TV in 55- and 65-inch sizes, it has Spotify integration, 1,000 Hz refresh rate and ships with a 50 watt subwoofer. There's also a budget friendly version, the Philips 7900 UltraHD TVs, it comes in 49- and 55-inch sizes and 600Hz refresh rates. All the Philips Smart TVs are powered by Android, they sport a minimal bezel, with notable difference in number of Ambilight glows.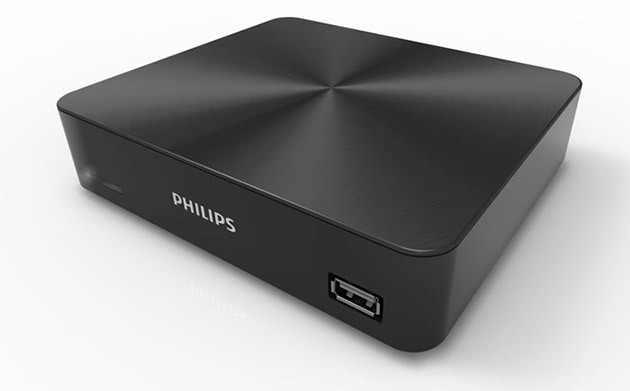 The icing on the cake s the Philips Media Player UHD 880, competing with the likes of Sony, Samsung and others with such Media Player box. The Philips Media Player UHD 880 works with all the new models as well as some 2013 models. The box will be powered by Google's upcoming Android L OS, giving users the total access to Play Store, apps and games. The Philips Media Player UHD 880 streams in a new HEVC format (aka H.265) used by video services like Netflix, it also comes with WiFi, ethernet, USB and HDMI 2.0. The would retail for 249 euros in Europe next year, buying the 8000- or 9000-series model, will have Philips throw in a free Philips Media Player UHD 880.