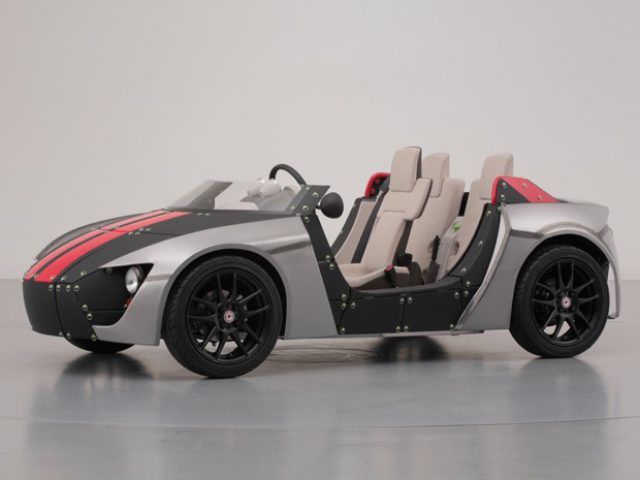 Toyota presented its new concept car "Toyota Camatte 57S" during the 2013 International Tokyo Toy Show. For some of us it has taken 18 years to be behind the wheel, for real. Now, let's imagine for a moment a world in which we could drive real cars and play designers at age seven.
Welcome to Toyota world. A world in which kids' are the designers and drivers of electric vehicles.
The Toyota Camatte 57S is a perfect toy vehicle for kids which will help them learn the basics of driving with the added feature of modifying and designing their own model. Sounds fun! We're talking about open top, three seats, 3 meters long (9ft 10in) and 1 meter high (3ft 3in).
Focusing on encouraging family fun, and children creativity, the Camatte 57S allows for both children and adults to control the steering wheel, accelerator and brakes of the car. It also has 57 detachable panels of different colors which can be changed to customize it, stimulating creativity.
But it's best if you watch the assembly in action:
So, do you want to ride in a Camatte 57S boy? Just remember: stay out of public roads!
Enjoy the weekend!