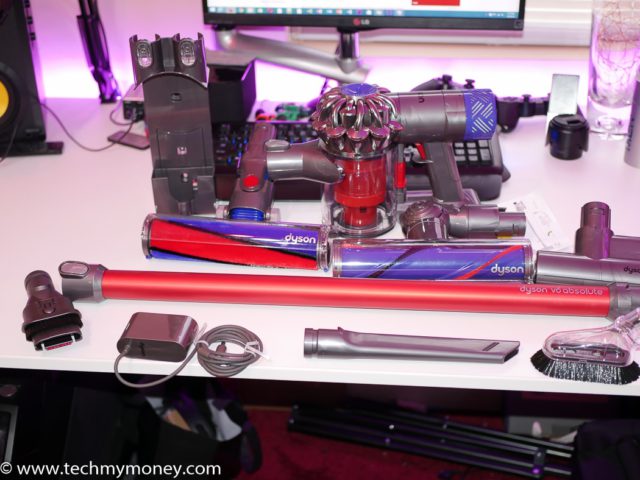 If you've never used a Dyson product you'll never understand the whole fuss about them. Everyone I know swears that their old vacuum gets the job until they get to use a Dyson vacuum. My first time with a Dyson vacuum left me in awe, the amount of dust and particles it picked up made me wonder what I was doing with my old vacuum.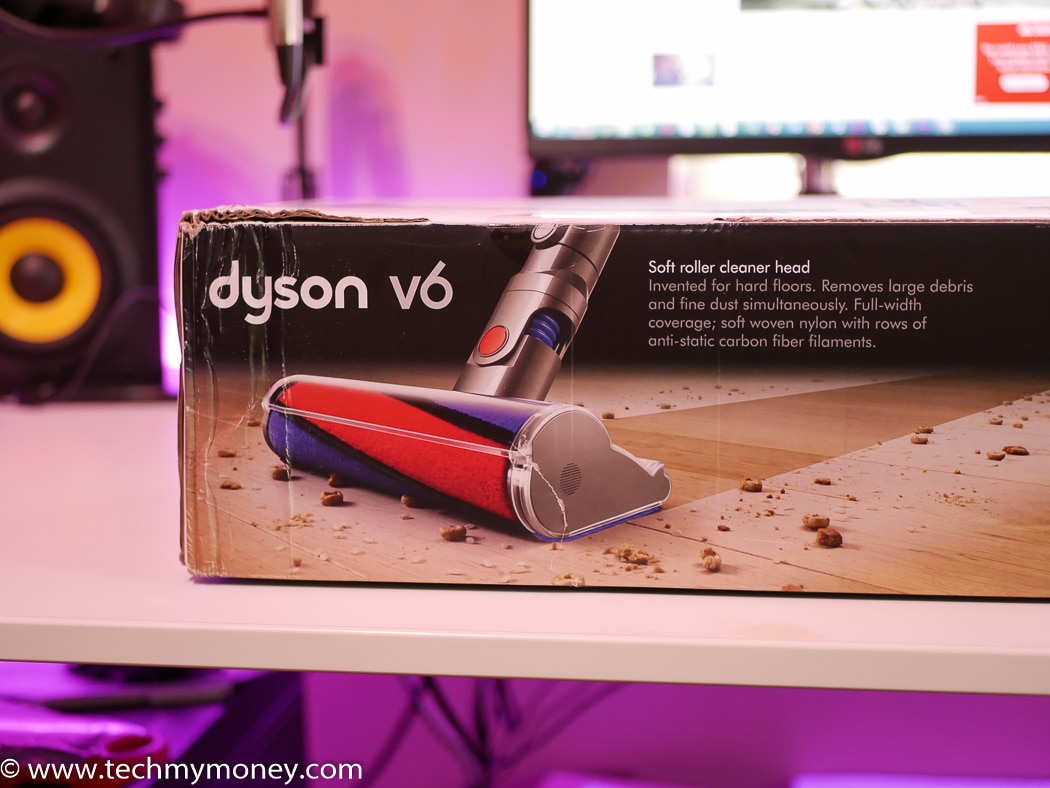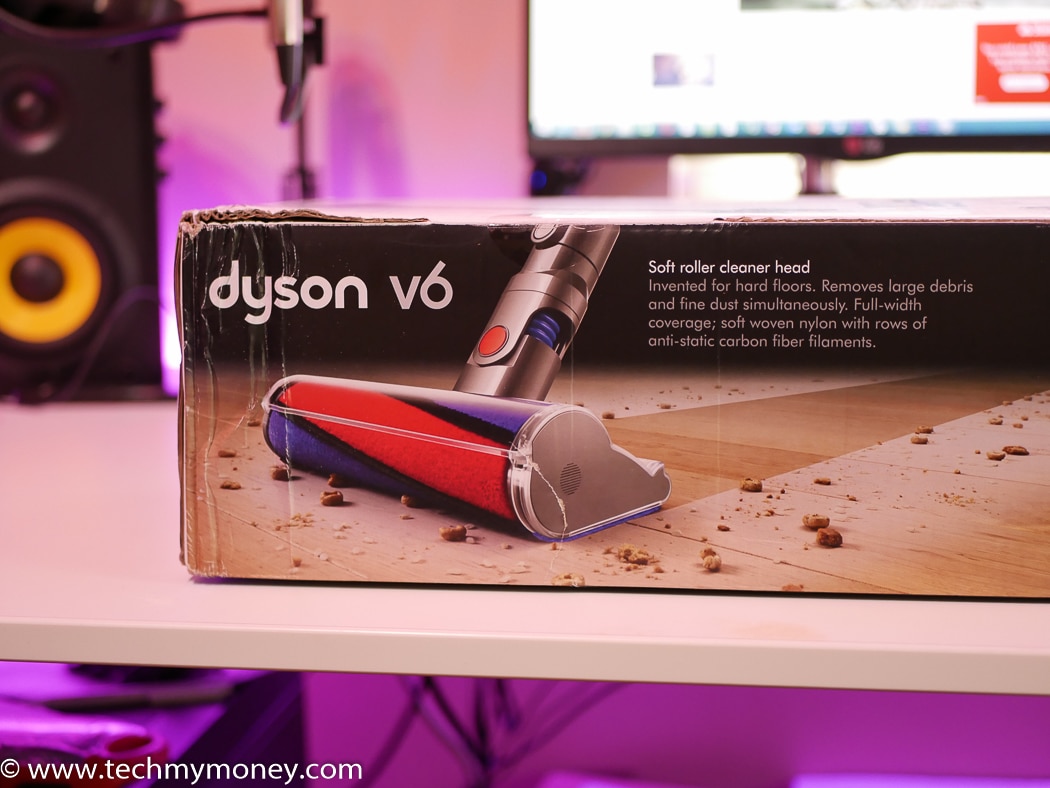 I've used a few Dyson products before my first Dyson vacuum the Dyson V8 Absolute. If you are in the market for cordless vacuum capable of handling dust, dirt, and animal hair seek no more. The small frame of the Dyson V8 Absolute fooled me at first…. Hey, good things come in small packages right?
For the price of $449, the Dyson V6 Absolute comes with a variety of heads and attachments, the charger and a wall cradle for docking and charging the V6.
The Dyson V6 Absolute is a compact vacuum, the engine, filter, and dustbin all fit into a small frame you can hold in your hand. it also comes with a red wand that snaps onto the mouth for snapping on your vacuum heads. The 0.11-gallon dustbin is easily accessible for emptying the bin when you are done cleaning up. Another reason why the Dyson V6 Absolute is one of my favourite Dyson products is, it was the Dyson stick to include a HEPA Filter which is a washable filter on top, and the motor "V6. The attachments that come with the V6 Absolute is a big part of the device, the vacuum is designed to tackle both your hardwood and carpet.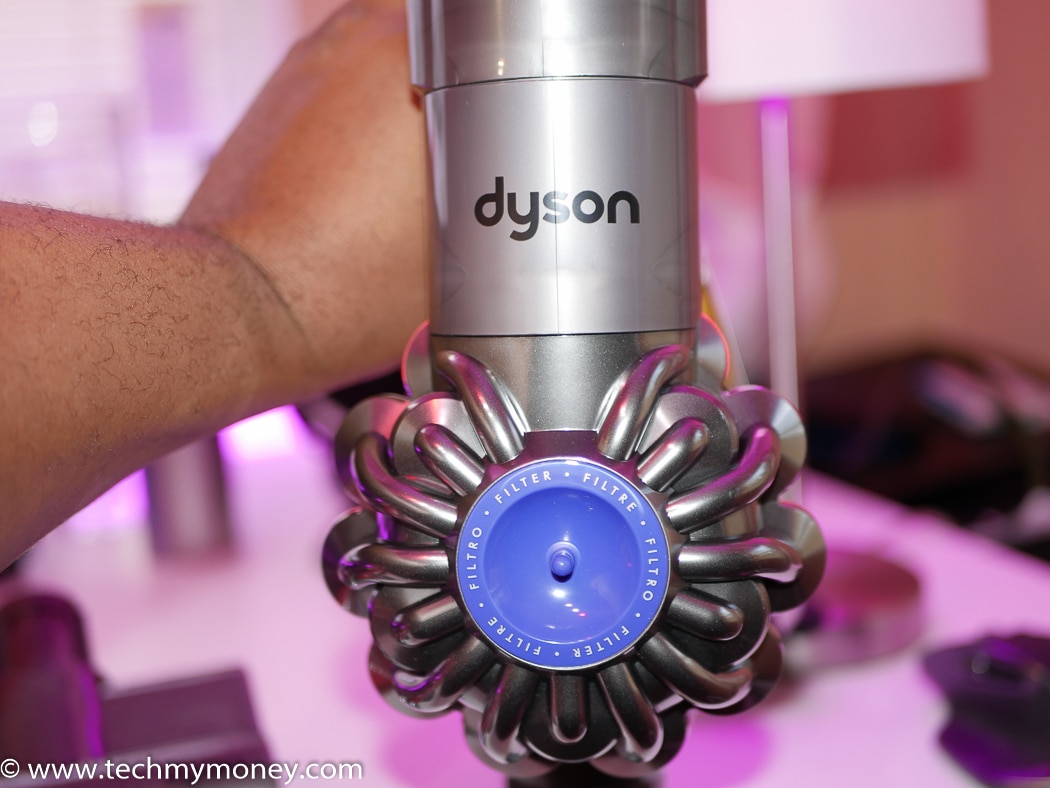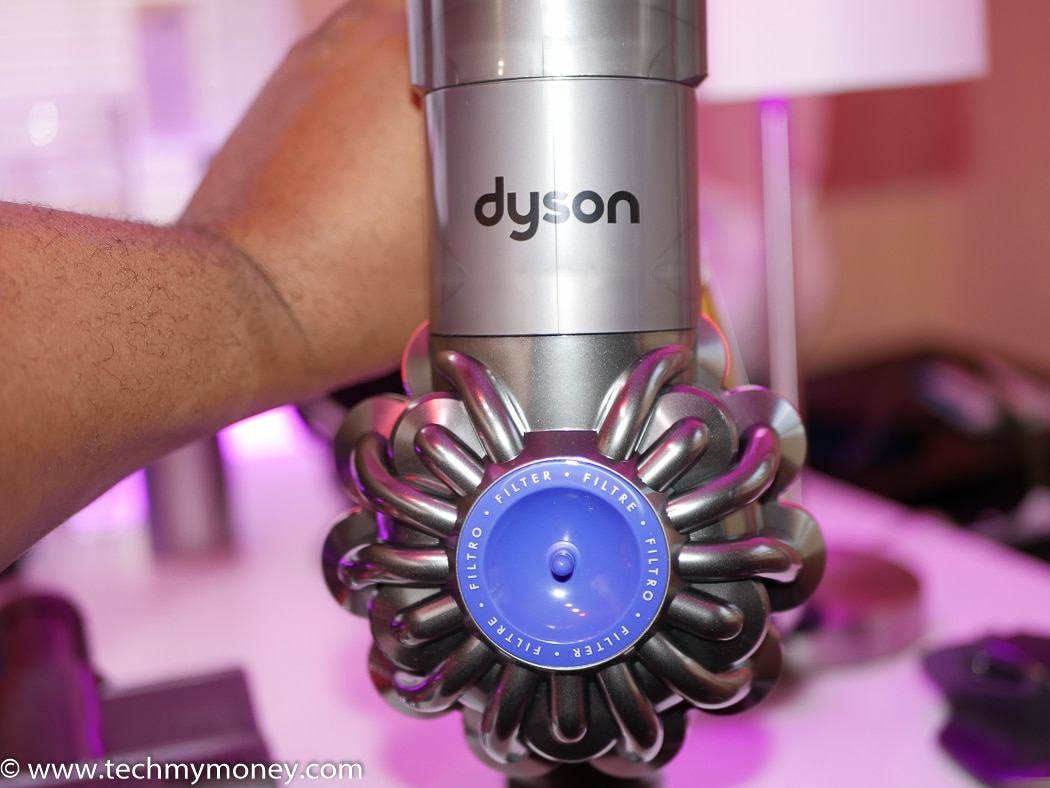 As for the charge time, the Dyson V6 Absolute takes between three to four hours for a full charge and gives you about 20 minutes of cleaning time. Bear in mind, hitting the "Max" button gives the vacuum better suction at the price of your battery life, six minutes is all you have to get the work done. Thanks to the Motorhead on the V6 and other attachments the Dyson V6 Absolute is still my best choice for getting some cleaning done. The Dyson V6 Absolute used to be priced at $600 thanks to the price cuts and launch of the Dyson V8, you can buy the V6 for $449 on Dyson's site, Amazon or other online retailers for less. I still look forward to testing the V8 which comes with a better battery time and new design fixes that plague the V6.