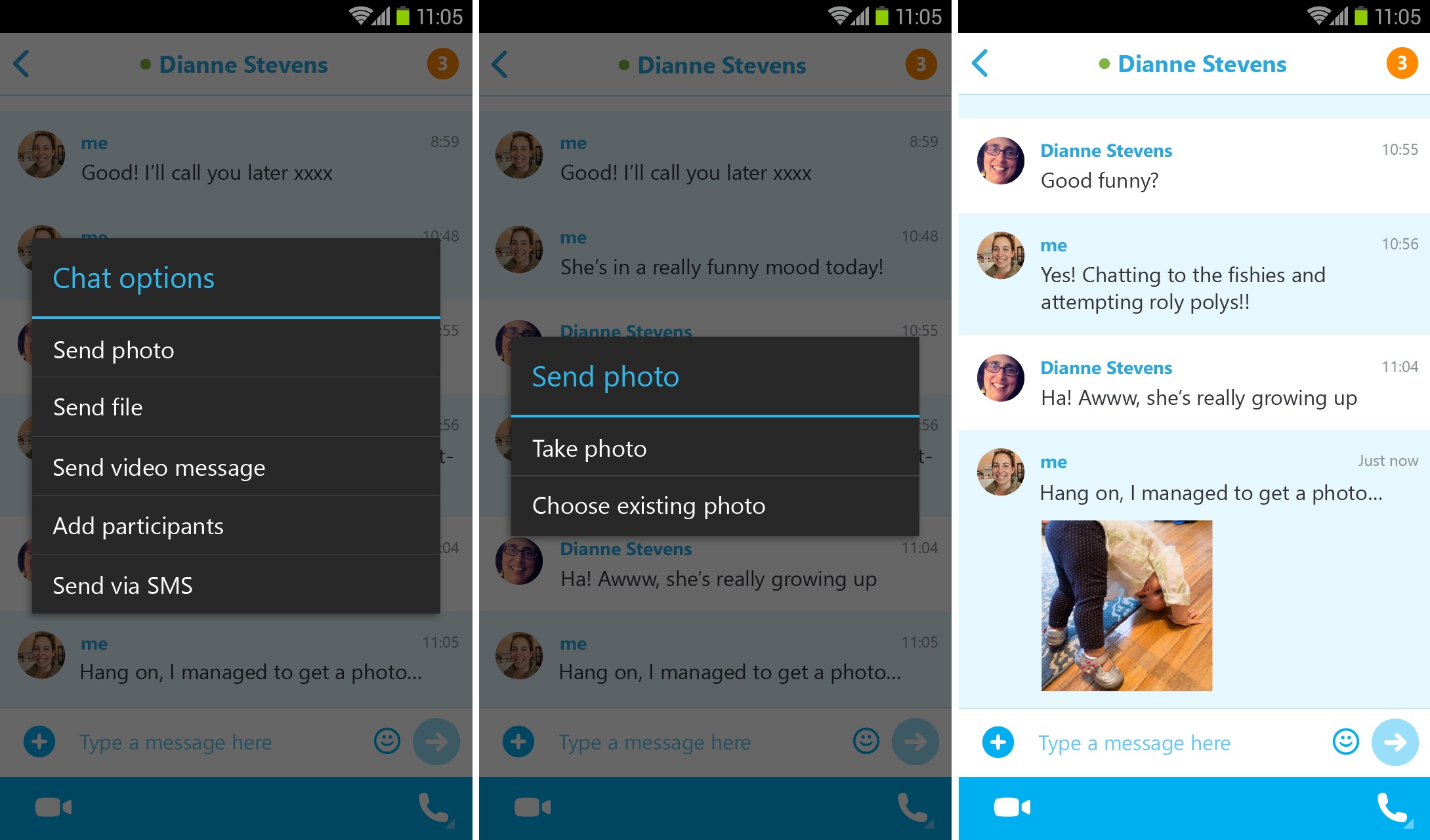 Microsoft has announced a new version of Skype messenger for in Google Play. According to Microsoft, the new update for Skype on Android, will allow users to share images with their contacts, no matter whether they are online or offline.
"Gone are the days when you and your contacts need to be online at the same time for you to share photos using Skype. With this update, you can now send photos to your Skype contacts at a time that's convenient for you, regardless of your contacts' online status. When they are back on Skype, photos you shared show up beautifully inline in the chat history, whether or not you're online – allowing you to easily carry on the conversation,"
Microsoft says in a blog post.
Improved photo sharing isn't the only new thing coming in Skype 5.2, the new updates also carry with them quicker chat loading, call quality improvements, and support for Picture in Picture view on mobile, allowing you to keep a video call going even when you move to other applications on your Android device.