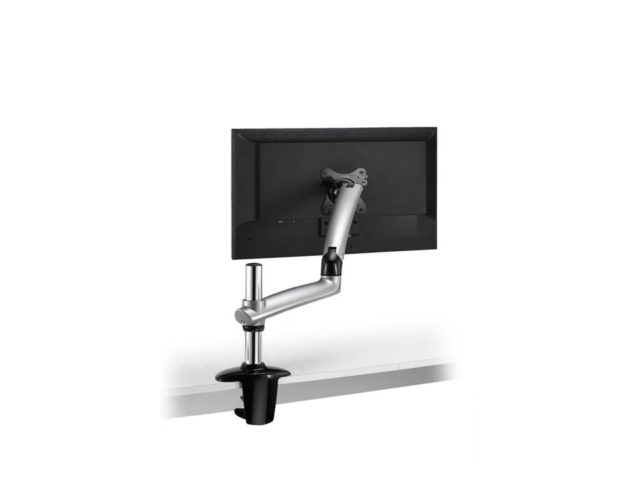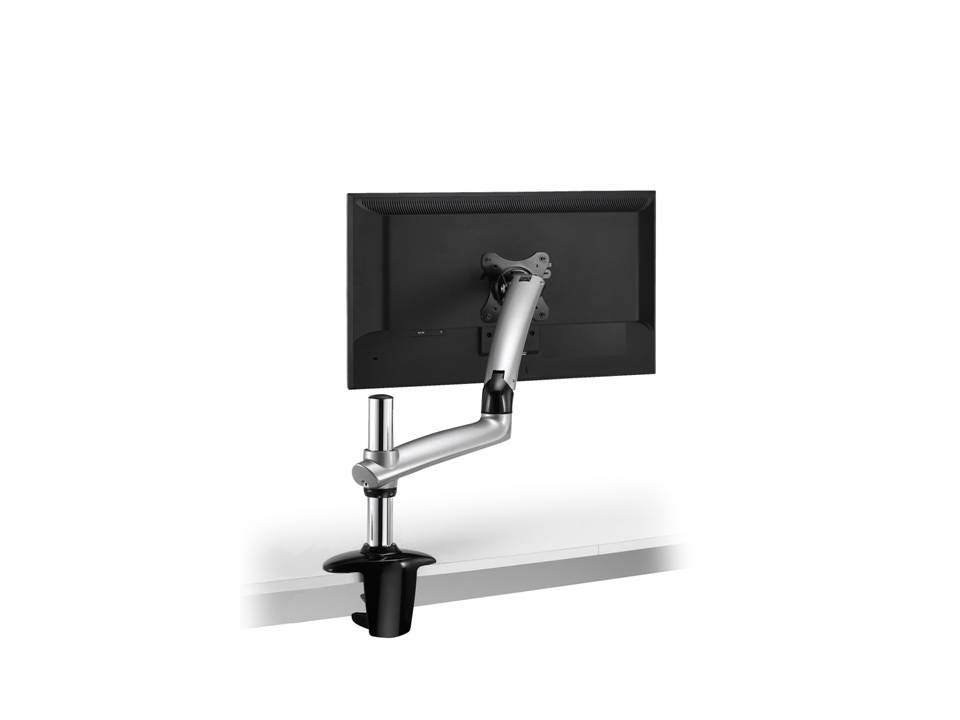 I've been in the market for some time in search of a good monitor mount for my 27" monitor, but to no avail. I'm very particular with what I want or spend my money on. I value a product that is practically useable and gets the job done. I've had some bad experience with monitor mounts before I got introduced to the Freedom Arm Single – For PC (Model: FDM-PC-S01). The Freedom Arm for PC is made by Ergotech Group Inc, a company that provides multi-screen flat panel LCD monitor mounts and ergonomic mounting solutions.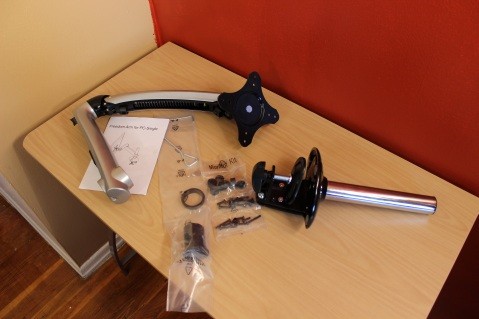 I got the Freedom Arm shipped to me last week, and I wanted to test it out myself, before I write a review of it. This mount uses a desk clamp style mount you can attach firmly to the lip on the back of your desk (you can adjust this clamp to fit your desk).  It provides a more comfortable and healthy viewing experience, and does not droop like other products, no matter how much you move it around. The installation process was totally easy, and you don't need an extra help to do this. Depending on the complexity of your desk setup, the mount can be installed on your monitor between 3 to 10 minutes, in 5 easy steps well detailed in the instruction manual.  The whole body is pre-installed for you and comes with the tools needed to complete the installation.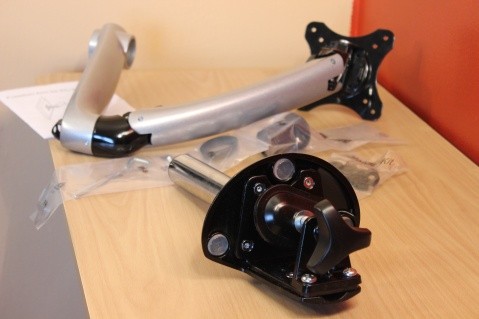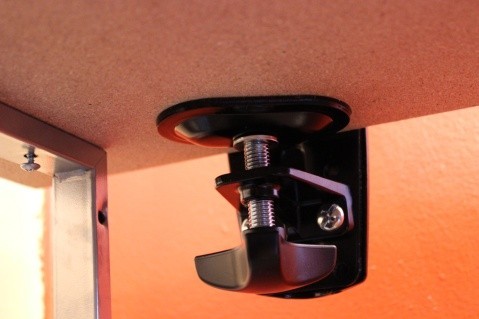 After the Installation, I found out that the Freedom Arm has a good nice wire management system. Another practical aspect of the Freedom Arm is that it gives you more desk real estate, this can allow for more storage space or even a cleaner setup.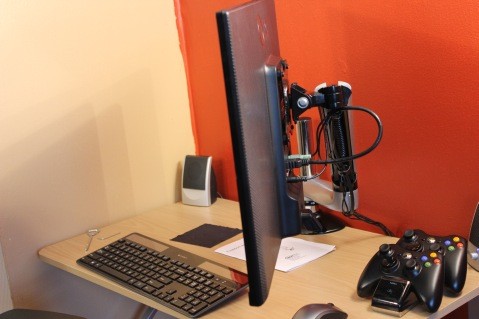 The Freedom Arm for PC exceeded my expectations, and actually got the job done. The mount gives your monitors a sleek "floating" look, frees up a substantial amount of space on your desk, and allows you to re-position the monitors at will (even with your finger tip).  I must confess that the product is built like tank, firm and useable too.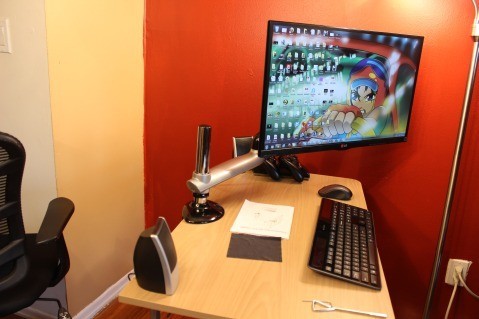 In all, the Freedom Arm for PC is a very convenient accessory for your desk space and it provides a cleaner look. If ergonomics is what you are into, then I totally suggest this Freedom Arm for PC/MAC. It comes in 3 different colors (Black, White, and Grey), the link to the company's site will be after the break, so you can check out other mounts/ multiple mounts they have.
Product Highlights
• LCD Compatibility: ≤27"
• Product Includes: Vesa plate, aluminum articulating arm, desk clamp base
• Offers 14" of dynamic one-touch height adjustment
• Full extension range of 23.4"
• Capacity: 7-17.8 lbs per monitor
• Tilt: UP 90°, Down 45°
• Pan: 180°
• Rotation: 360°
• Available with Ergotech ICE Cube Power and Connectivity upgrade
• Available in desk clamp, grommet mount and flush rail mount
• Colors: White, Metal Gray, Silver
Source: ErgoTech