Most of Google's apps and services are nearly on every type of device possible. No longer do you need to have an Android or Google-branded device to experience the Google app ecosystem. That includes all of the Google Play apps to popular staples like Gmail for iOS and Hangouts. Some iOS users are very fortunate that their OS has nearly all of Google's apps that are on Android. Windows 10 Mobile, on the other hand, is severely lacking Google app support. Most of the Windows 10 Mobile users have managed to find clever ways and clients to handle the lack of Google apps, Hangouts, for example, is one of them, even though it's clearly nothing like the original.
Gmail for iOS has always been the major preferred way to access your Gmails. Let's be honest here, Apple's Mail client lacks features, organization and appealing tastes in design. But Gmail for iOS hasn't always been the number one choice, Inbox by Gmail has taken that lead and appears to be running with it.  One would assume because of it, Gmail for iOS would be dumped or pushed aside since it hasn't been updated since 2012. This week Google finally fixed it.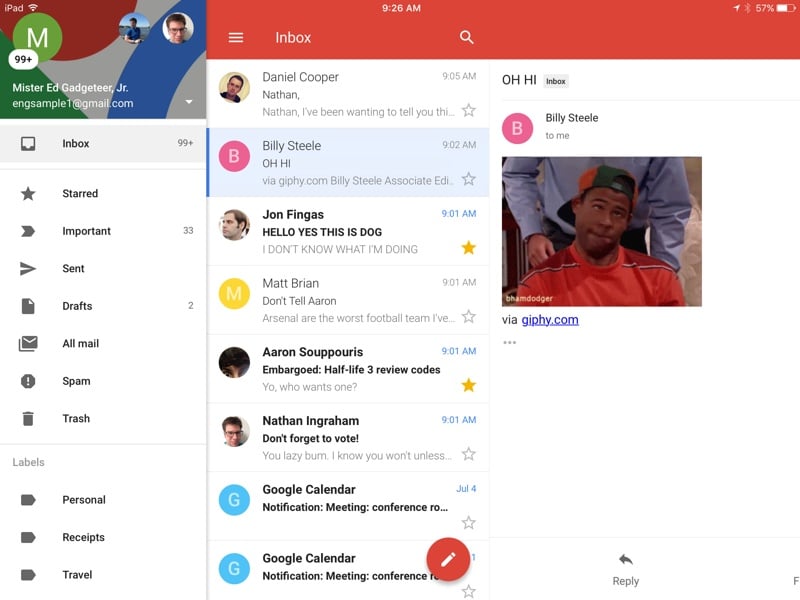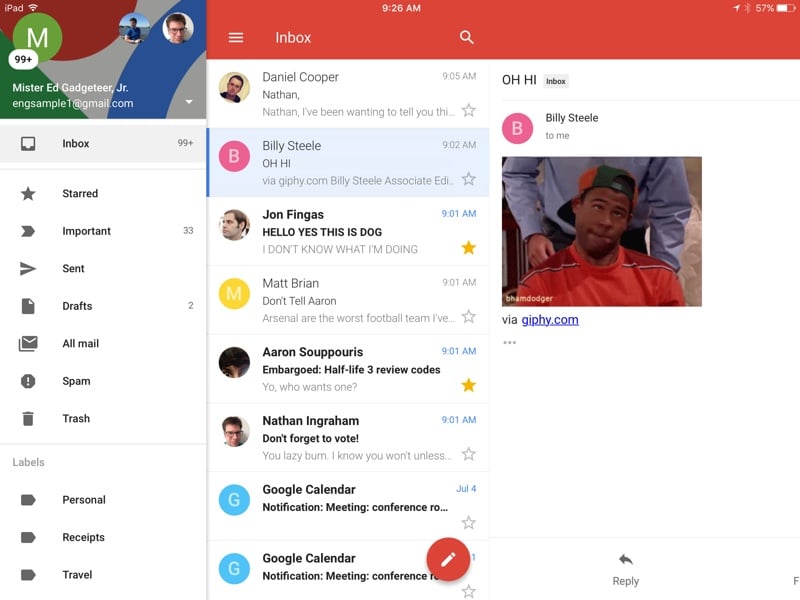 Most iOS users should have received their Gmail for iOS update Monday, but inside you'll find that the colors inside of the app pop, the animations are very smooth and active, emails look more appealing and even show avatars (when available). If you have two personal email accounts or a personal and a work email account, now you can easily switch between the two even faster with the new design.
Gmail for iOS also adds the "undo sent emails"  feature that's common for desktop users. It's perfect if you accidentally sent the email and didn't react in time before it was sent. Also quickly swipe to archive or delete emails and a handy "mark as unread" button in case you want to revisit the currently viewed email later. Even searching for emails is improved, the results auto-populate as you input characters.
Gmail for iOS – Apple iTunes App Store