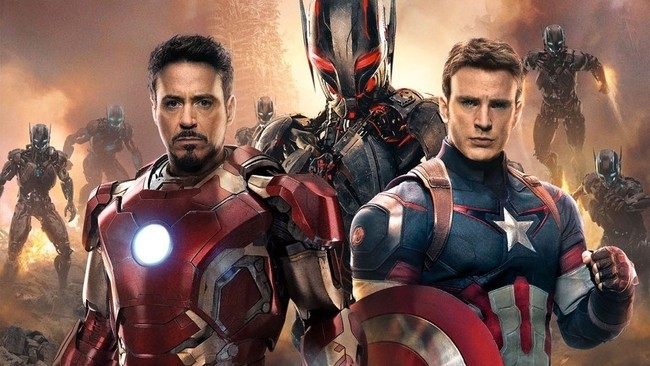 The first trailer for Avengers: Age of Ultron was planned to debut next week during next weeks episode of Agents of SHIELD, but a recent leak gives you a first look at the trailer. The sequel to Marvel's The Avengers will be arriving in theaters next summer and features the return of Robert Downey Jr., Chris Evans, Chris Hemsworth, Mark Ruffalo, Scarlett Johansson, Jeremy Renner, Samuel L. Jackson, and Cobie Smulders, all going up against James Spader as Ultron. You can watch the entire trailer now even though the video quality is poor, well, "Half bread is better than non."
Update: Halfway writing this post, the link was taken down, you can see Marvel's response in their most current Tweet. If you want some spoiler, you can search for GIFs on the internet, I guess it will be difficult to for Marvel to take down the millions of them floating around social media channels. I'd guess, someone's loosing their job tonight.
Update: Marvel just Posted the official trailer
Dammit, Hydra.

— Marvel Entertainment (@Marvel) October 22, 2014
Marvel Studios presents "Avengers: Age of Ultron," the epic follow-up to the biggest Super Hero movie of all time. When Tony Stark tries to jumpstart a dormant peacekeeping program, things go awry and Earth's Mightiest Heroes, including Iron Man, Captain America, Thor, The Incredible Hulk, Black Widow and Hawkeye, are put to the ultimate test as the fate of the planet hangs in the balance. As the villainous Ultron emerges, it is up to the Avengers to stop him from enacting his terrible plans, and soon uneasy alliances and unexpected action pave the way for an epic and unique global adventure.    
Avengers: Age of Ultron opens on May 1st, 2015.Marvel
Source: The Film Stage