I've always wanted to switch to eCigs but just didn't know which brand to go with. I've often been discouraged by the size of my coworker's vaping thing that is so big he spends his break period cleaning it. I just needed an eCig that will give me a relative experience one will expect smoking a normal cigarette. For me to be sold, I needed it to be almost the same size of a standard cigarette and have longer battery life. Little down the line and after months of research, I found out that the new blu PLUS+ Xpress Kit from blu PLUS+ e-Cigs was what I needed to facilitate my switch to permanent e-cigarette use. Coupled with the fact that the blu PLUS+ Xpress Kit and its replacement tanks are affordable, its rechargeable battery lasts longer than a few hundred puffs.
I went ahead and tried one last week and didn't get a disconnected experience. To be frank with you, it felt okay and I didn't have to worry about chewing gums to get rid of the usual smokers breath you get from smoking a standard cigarette.
Price:
The blu PLUS+ Xpress Kit is the most affordable option from blu PLUS+ that comes with a rechargeable battery. For just $14.99, your blu PLUS+ Xpress Kit will come with a PLUS+ rechargeable battery, a USB charger and 2 of blu PLUS+'s Classic Tobacco Tanks.
Tanks:
The tanks that come with the blu PLUS+ Xpress Kit are their Classic Tobacco flavoring. blu PLUS+ has a bunch of other flavors (Magnificent Menthol, Cherry Crush, Vivid Vanilla, Pina Colada, Peach Schnapps and the Limited Release blu Tank Carolina Bold) you can buy from their online store. The blu Tank can last up to 550 puff counts, giving you more days of use on a single blu Tank. The sleek blu Tank design helps to keep the blu PLUS+ e-Cigs length at about 100mm, which is the around the length of a standard cigarette. Each blu Tank has a nicotine concentration of about 2.4%.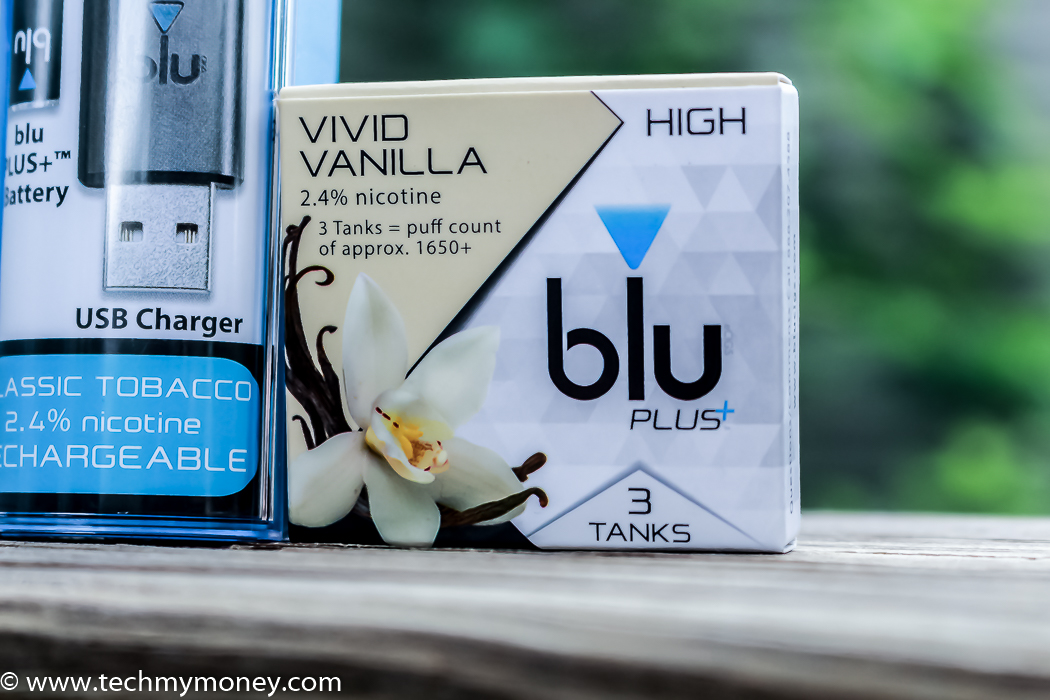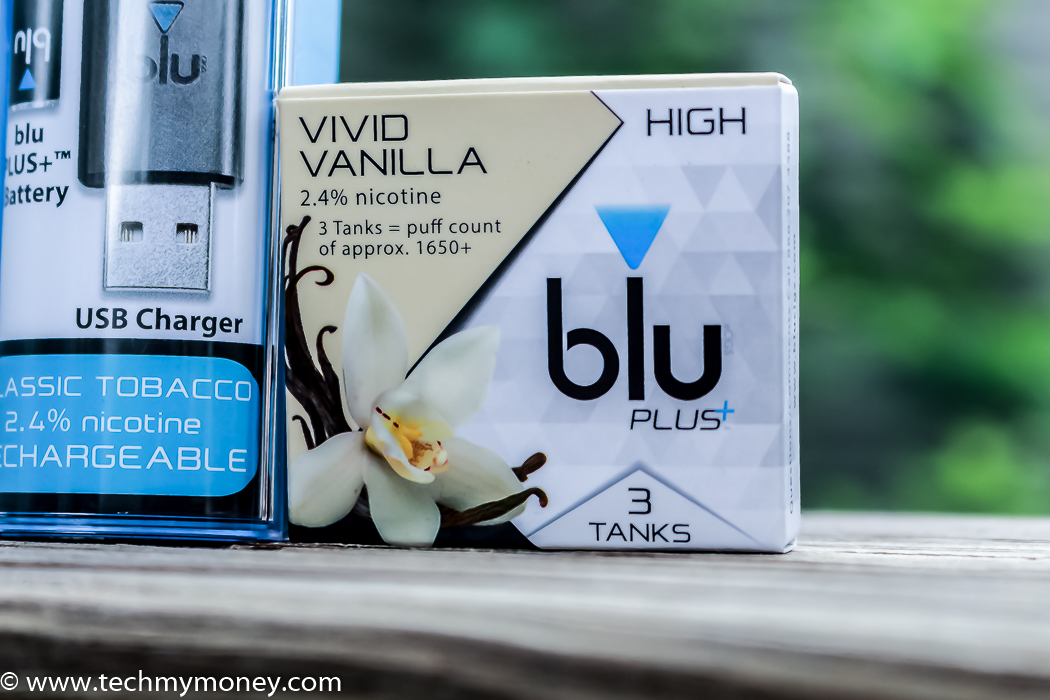 Battery Life:
Because of the price of the blu PLUS+ Xpress Kit you may think it will have a lower battery performance but the reverse is the case. The company also mentions that the batteries on the blu PLUS+ Xpress Kit last twice as long as their standard batteries. The USB charger included in the Xpress Kit will give you a full charge in about 40 minutes from a computer and faster charging time if you get to charge it from a wall adapter.
Overall Experience:
Making the switch for me was a smooth transition, not only because I could get 550 more puffs or the fact I didn't have to deal with smokers breath anymore, the deal breaker for me was how easily accessible you can find a blu Plus+ products. You can find their product just about anywhere, major retailers like drug stores, big box stores, supermarkets, and gas stations. If you're the kind that likes shopping online, the blu online store will always have what you want. blu products include a 1-year warranty in case you have some issue with your e-Cig. The return process is based through the blu website, and all returns are processed and shipped within 48 hours.
If you'll like to test the Xpress Kit, the company is offering a Xpress kit bundle with a free pack of tank see the exclusive coupon offer here. The limited bundle is a $30 value for only $14.99 see the link below for more information. You can also check out the blu Nation Reward program to earn free stuff for buying blu products or earn points without actually purchasing products.
Brand and Product Technology Information:
If you'll like to know more about the brand and the technology used in the blu e-Cigs before you make the bold jump to e-Cigs, visit the links below for more brand information about various aspects of the product.