GTA 5 iFruit App Now Available on Android devices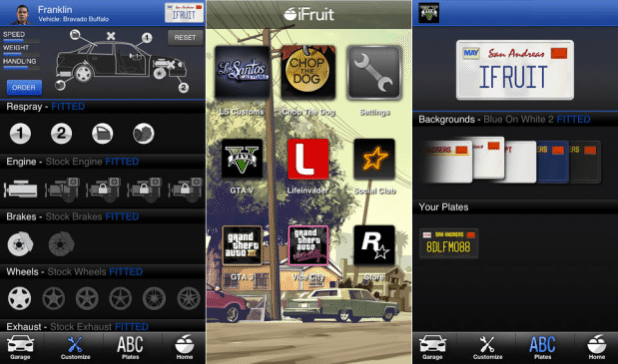 Finally iFruit on Android!! Rockstar Games finally made the announcement all Grand Theft Auto 5 players that own an Android device have been waiting for. The app has available to iOS users since the GTA 5′s launch last month. The app allows you to train Franklin's dog and even modify your cars. The app is currently available for download from the Play Store but you have to keep your fingers crossed and hope your device is compatible. So far, we have installed the iFruit on Android app on our LG G2, Galaxy S4 and Nexus 4, and it works just fine. All we have to wait for now is the stimulus package to trickle down to players bank accounts someday.
The FREE #GTAV iFruit App is now available for Android: http://t.co/tRWjUAjSE8

— Rockstar Games (@RockstarGames) October 28, 2013
SOURCE: Google Play
The following two tabs change content below.
Latest posts by Michael John-A (see all)