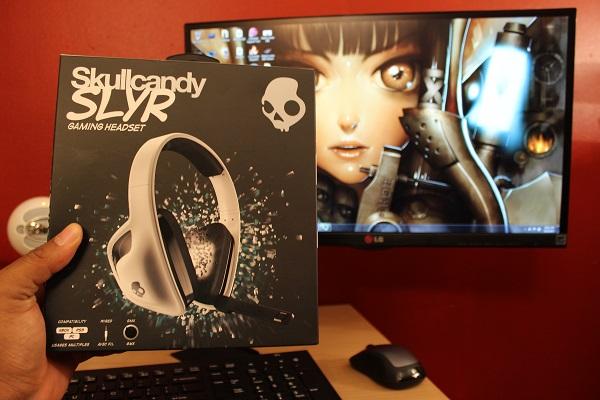 With just a couple of days left for Skullcandy's PLYR 1 headset to hit Best Buy, we at Tech My Money have decided to giveaway one "Skullcandy SLYR Gaming Headset." One lucky winner will be getting this headset, be sure to follow the contest rules on the Rafflecopter widget below for more points to win. See the Terms and Conditions link below for further information.

 
Key Features
Step up your game with the SLYR gaming headset. Designed to deliver Supreme Sound audio for your Xbox 360, PS3, or PC. SLYR combines power, style, and performance for a game changing experience.
a Rafflecopter giveaway

Link: Terms and Conditions
Founder of Tech My Money, I love Gadgets. professional geek, occasional photographer, obsessive Tech News collector, and an unwilling party host.
Get Social With Us!

Advertisement

Advertisement

Recent News

Advertisement

Phones

Melvin Jefferson | November 23, 2014

Sprint is rewarding loyal customers who don't jump ship with a chance to get the latest Apple or Samsung flagship smartphone. As a 'Holiday Thank You' the carrier is...

Melvin Jefferson | November 22, 2014

The OnePlus One is going to enter India pretty soon. We've known for a while now that this would eventually happen, with the Chinese smartphone maker startup having apparently...

Advertisement

Games

Advertisement